---

Halcyon Theatre
A Squared Theatre (Chicago, IL)
American Hwangap
by Lloyd Suh
February 24 thru April 1, 2017
---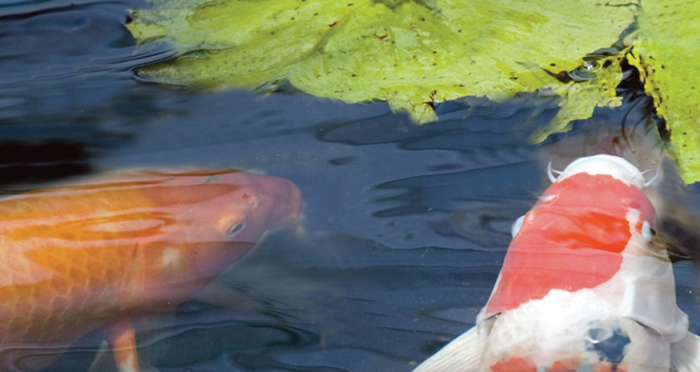 TheatreWorks Silicon Valley
Calligraphy
by Velina Hasu Houston
March 8 to April 2, 2017
East and West collide as biracial American Hiromi and Japanese free spirit Sayuri confront tradition, prejudice, and their heritage of filial duty in one final attempt to reunite their aging parents.
---
Crowded Fire Theatre (San Francisco, CA)
You For Me For You
by Mia Chung
March 9 to April 1, 2017
As they attempt to flee the Best Nation in the World, North Korean sisters Minhee and Junhee are torn apart at the border. Each must race across time and space to be together again—navigating the perilous Land of the Free and the treacherous terrain of personal belief.
---
Marin Theatre Company (Mill Valley, CA)
peerless
by Jihea Park
March 9 to April 2, 2017
Twin sisters "M" and "L" care about two things in this world: academic ambition, and each other. But when M's supposed shoo-in slot at a prestigious university is given to someone else, the sisters begin to strategize how to secure their success by any means necessary. Taking a page from a certain Scottish tragedy, the sisters' sinister scheming leads to bloody extracurricular activities that could take them to the top. Jiehae Park's new dark comedy is a savage satire on academia, teenagers and race, and made The Kilroys' 2015 List of the best new plays by female playwrights.
Fresh off a critically acclaimed World Premiere production at Yale Repertory in the 15-16 season, MTC is excited to bring this sinister twist on the Scottish Play to the West Coast under the direction of Margot Bordelon, who also directed the play's world premiere. Another of Park's plays, Hannah and the Dread Gazebo, won the Princess Grace Award, the Leah Ryan Prize, and landed on the first annual Kilroys List, and will receive its world premiere in March 2017 at the Oregon Shakespeare Festival.
---

History Theatre (St. Paul, MN)
The Paper Dreams of Harry Chin
by Jessica Huang
March 18 to April 7, 2018
A haunting, poetic journey of secrets, identity and family
1939. Follow the true story of Harry Chin, one of the many Chinese nationals who landed in the U.S. through a loophole in the Chinese Exclusion Act. Haunted by the ghosts of his past and provoked by the curiosity of his daughter, Harry is forced to confront his buried secrets. Through leaps of time and space, we experience the abhorrent conditions at Seattle Immigration Station, Harry's longing for the life he left in China, and the complications of love in a new land. Jessica Huang's powerful new drama explores the personal and political repercussions of making a group of people "illegal."
---
Asian Story Theatre (San Diego, CA)
Halo, Halo
March 31 to April 9, 2017
Based on historical research and personal interviews, Halo-Halo creates a moving and eye-openng window into our city. Filipino Americans will recognize themselves in stories that explore their culture and traditions, as well as their struggles and triumphs. And every audience will experience new insights, and discover common ground with this fascinating and fast-growing community.
Opening March 31, 2017 at the Lyceum Theatre.
For TICKETS, contact the Lyceum Theatre Box Office at 619/544-1000, or order online at LyceumEvents.org
---
---
Lantern Theatre (Philadelphia, PA)
You for Me For You
by Mia Chung
March 25 to April 16, 2017
---
The Public Theatre (New York, NY)
Wild Goose Dreams
by Hansol Jung
April 6 to 15, 2017
Wild Goose Dreams is a new play by Hansol Jung (Among the Dead). Minsung is a "goose father," a South Korean man whose wife and daughter have moved to the United States for a better life. Deeply lonely, he escapes onto the internet and meets Nanhee, a young defector forced to leave her family behind in North Korea. Amidst the endless noise of the modern world, where likes and shares have taken the place of love and touch, Minsung and Nanhee try their best to be real for each other. But after a lifetime of division and separation, is connection possible?
---
Queens Theatre (Queens, NY)
Queens Theatre's 2017 New American Voices Spring Reading Series
June is The First Fall
by Yilong Liu
Saturday, April 22, 2017 at 8pm
Inspired by a portrait of Afong Moy, the first female Chinese immigrant to the United States, this play explores love, loss, and the power of our memories. When a breakup brings back a painful past, a Chinese American gay man returns home to Hawaii, where he must confront his sister, his father, and himself about a dark family history that reopens old wounds.
---
South Coast Repertory Theatre (Los Angeles, CA)
Cambodian Rock Band
by Lauren Yee
with music by Dengue Fever
directed by May Adrales
dramaturgy byAndy Knight
Sunday, April 23, 2017
At 10:30 a.m., on the Segerstrom Stage
In 1978, Chum fled Cambodia and narrowly escaped the murderous Khmer Rouge regime. Thirty years later, he returns in search of his wayward daughter and is forced to finally face the music. A play with horror, humor, pathos … and songs by the best unknown rock band in Cambodia!
---
Kumu Kahua Theatre (Honolulu, HI)
Black Faggot and Puzzy – Two One-Act Plays
Hawai'i Premiere by Victor Rodger and Kiki
Directed by Taurie Kinoshita and Anapela Polataivao
March 30 to April 30, 2017
Clever and Rancorous Comedies
Through strong male and female voices, these poignant one-act plays allow you to eavesdrop on monologues and scenes that illustrate a broad spectrum of individuals experiencing homosexuality.
(No show Easter Sunday, April 16)
---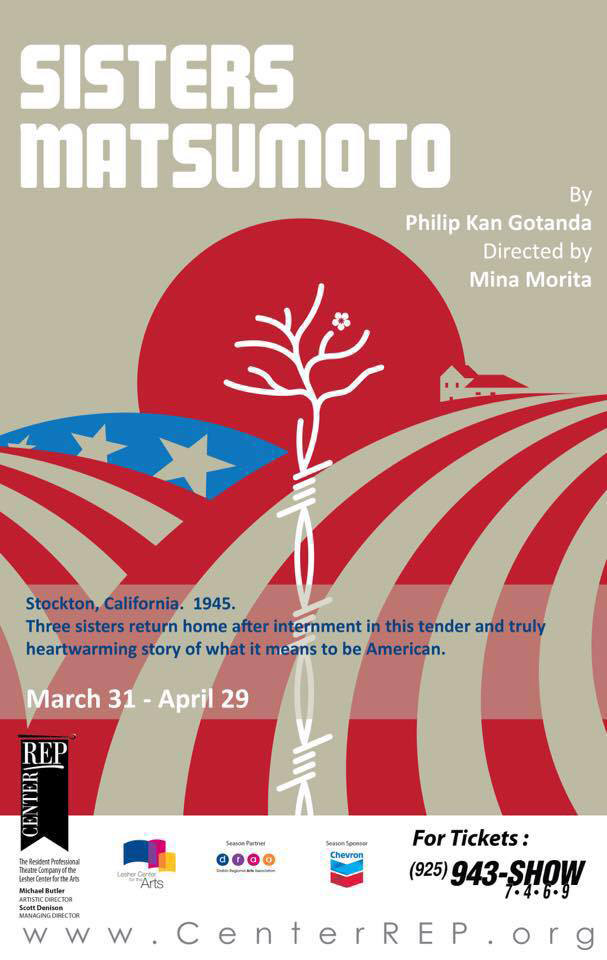 Center REPertory Company (Walnut Creek, CA)
Sisters Matsumoto
by Phillip Kan Gotanda
March 31 to April 29, 2017
---
Goodman Theatre (Chicago, IL)
King of the Yees
by Lauren Yee
March 31 to April 30, 2017
Mainstage world premiere
---
Mixed Blood Theatre (Minneapolis, MN)
Vietgone
by Qui Nguyen
April 10 to April 30, 2017
---
South Coast Repertory Theatre (Los Angeles, CA)
Yoga Play
World Premiere
by Dipika Guha
directed by Crispin Whittell
dramaturg, John Glore
April 19 to 30, 2017
In the Nicholas Studio
Joan has been hired to stabilize Jojomon, a yoga apparel giant, after its CEO is brought down by a fat-shaming scandal. But just as she finds her stride, more trouble surfaces and sales plummet. Joan comes up with a plan so risky that it could make or break the company and her career—and what it requires from her CFO, Raj, is far beyond the call of duty. This sharp comedy asks what it takes to find your own authenticity in a world determined to sell enlightenment.
---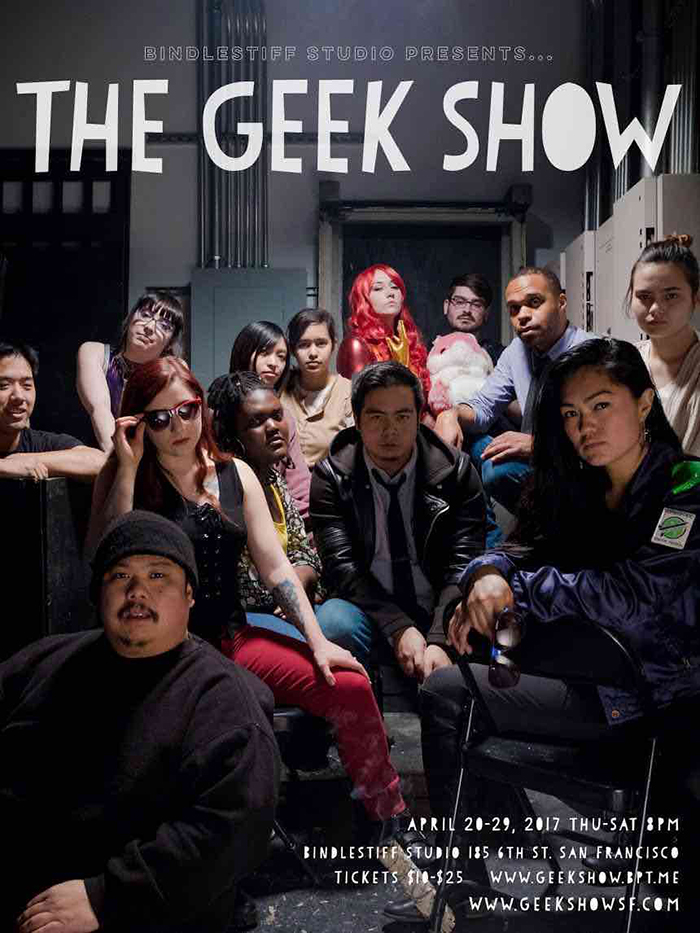 Bindlestiff Studios (San Francisco, CA)
The Geek Show
April 20 to 29, 2017
Witness the geekiest show in Bindlestiff's history! Nicolette Dionisio,The Geek Show's phenomenal prop designer, sums the show up best: "Our show addresses bullying. The problems women face in the gaming community. The lack of Asian representation in movies. Fandom rivalry. We explore relationships in the modern age. We poke fun at our favorite games, movies, and shows. And above all, we share why we love what we love and why we should be proud, not ashamed."
Celebrate all things geeky! Join the dork side and buy tickets now! TWO WEEK limited run!
Reception Friday, Feb 21st immediately after the performance, featuring food fromInay Filipino Kitchen.
When:
April 20-29th, Thurs-Sat, 8PM @ Bindlestiff Studio.
Tix:
$10 - Students/Seniors; $15 - General; $25 - Support-the-Artist
http://geekshow.bpt.me/?
---
Pan Asian Repertory Theatre (New York, NY)
NUWORKS
April 26 to 30, 2017
Tisa Chang, Founding Artistic Producing Director of Pan Asian Repertory Theatre, continues the Rep's 40th Milestone Season in 2017 by lighting a beacon to pave the way for multicultural artists with NUWORKS 2017 in a diverse range of short new works exploring different genres and techniques.
The curators are Ernest Abuba, Damon Chua and Richard Chang. Performances of NUWORKS 2017 take place at The Studio Theatre at Theatre Row (410 W. 42nd St.) in New York City: April 26 – 30, 2017, Weds. through Sat. at 7:30 PM and matinees Sat. and Sun. at 2:30PM. Tickets are $27.25 for all performances and can be purchased by calling 212-239-6200 or online at www.telecharge.com.
PROGRAM A
Weds. & Thurs. April 26th & 27th at 7:30 & Sun. April 30th at 2:30
HIDE YOUR FIRES – Excerpt
Created and performed by Yokko
Writer and Co-Adapter: Sean Michael Welch
Directed by Brian Rhinehart
Using the contemporary Japanese dance form Butoh and various texts, the accursed spirit of Lady Macbeth takes the audience on a harrowing journey through stifled ambition, unfulfilled desire and ultimate loss.
IT AIN'T EASY BEING CHINESEY
Created and performed by Lucy Wang
All her life, Lucy Wang has been told one billion Asians are counting on her to represent, to be a model minority, so they might one day become Asian Americans too. That's a lot of pressure, and a lot of laughs. Come laugh for long time.
PROGRAM B
Fri. & Sat. April 28th & 29th at 7:30 & Sat. April 29th at 2:30
BLUE
Written by Penny Pun
Directed by Drayton Hiers
Performed by Angelika Anastasio & Tristan Land
Hannah struggles to put on a tight blue dress for a party, as the expectations of how she should act and look overwhelm her.
UNIFORM CONVERGENCE
Created and performed by Corrine Yap
Through the lives of two women – a 19th century Russian mathematician and a present-day Asian-American math professor – this solo piece uses text, mathematics, movement, and music in an attempt to understand identity and how we communicate who we are. Performed in English and Russian.
---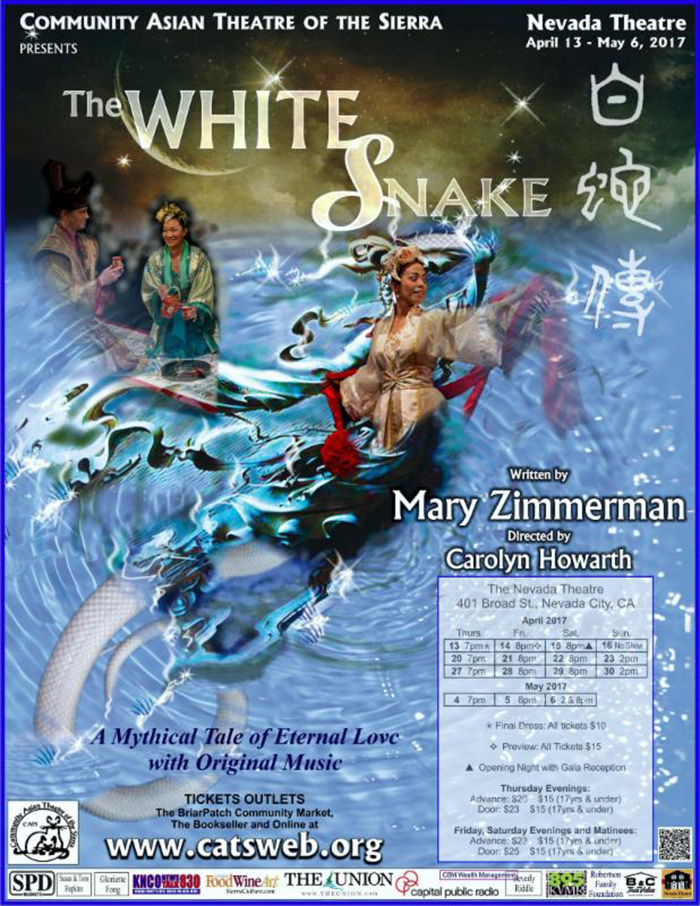 ---
Pan Asian Repertory Theatre (New York, NY)
Lost in Shanghai
written and composed by Angela Lam
May 4 to 6, 2017
An untold adventure story, a glimpse into the lavish and mysterious world of 1940's Shanghai ... It was known as "The Paris of the East" and the "New York of the West" ... of beautiful clothes and elevated emotions, like a floating world, everything was transient ... A time now lost to history.

Based on family diaries, Angel Lam's Lost in Shanghai pushes the boundaries of theatre by integrating a unique sound world of classical, musical theatre, East Asian music esthetics and folk songs, transporting audiences to a different time and place. The cast of 6 portray diverse characters in an adventure and love story against the backdrop of war from a personal perspective that has universal but personal relevance.

There are ONLY 4 special benefit performances:
May 4-6, with a matinee on the 6th.
For more info and tickets: bit.ly/lostinshanghai
---
Sound Theatre (Seattle, WA)
Nadeshiko
by Keiko Green
April 13 to May 7, 2016
Directed by Kaytlin McIntyre
Presented in Collaboration with Seattle's Umbrella Project
- A world premiere from one of Seattle's preeminent theatre artists, Keiko Green, Nadeshiko tells the stories of two generations of Asian women who are reclaiming their power from idealized perceptions of beauty.
---
Enacte Arts Inc. (Bay Area, CA)
A Nice Indian Boy
by Madhuri Shekar
May 12 to 13, 2017
---
"silbihan" by SAMMAY investigates the (dis)connections between mothers and daughters of the diaspora through the lens of religion versus spirituality – centered on the daughters' discovery of the babaylan. This work was originally envisioned and cultivated through the Performing Diaspora 2016 Residency at CounterPulse; original collaborators include Baltazar Jonnel Dasalla, Del Medoff, Jack Beuttler, JoAnna Ursal, Joshua Icban, and Solitaire Miguel.

silbihan PERFORMANCES
Friday, May 12th @ 8pm
Saturday, May 13th @ 2pm + 8pm

Students/Seniors: $15

General Admission: $20
Support the Artist/At the Door: $25

Use promo code "HEAL" for discounted tix.

http://silbihan.bpt.me/

silbihan WRITING WORKSHOP SERIES
Tuesday, May 9th @ 7-9pm with Delina Patrice
Wednesday May 10th @ 7-9pm with Aimee Suzara
1 Workshop: $25
* partial and full scholarships available
https://tinyurl.com/silbihanww2017
* co-presented by Bindlestiff Studio
* sponsored by API Cultural Center- San Francisco
* part of USAAF 2017: Threading Resilience
For more info, please contact sammaydizon@gmail.com or visitwww.sammaydizon.com
---
Queens Theatre (Queens, NY)
Queens Theatre's 2017 New American Voices Spring Reading Series
song of summer
by Lauren Yee
May 13, 2017
When Robbie goes AWOL on the eve of the biggest concert of his life, his producer tracks the pop star down at his former piano teacher's home. But what is he in search of and will he find it? A new play about the danger of success and the impossibility of family.
---

Victory Gardens Theatre (Chicago, IL)
Queen
by Madhuri Shekhar
April 14 to May 14, 2017
PhD candidates Sanam and Ariel have spent the better part of the last decade exhaustively researching vanishing bee populations across the globe. Just as these close friends are about to publish a career-defining paper, Sanam stumbles upon an error in their calculations, which could cause catastrophic damage to their reputations, careers, and friendship. Now, Sanam is confronted with an impossible choice: look the other way or stand by her principles and accept the consequences? Queen by Madhuri Shekar and directed by Joanie Schultz (Cocked, The Whale) returns to Victory Gardens Theater after enthralling audiences last summer at the 2015 IGNITION Festival of New Plays.
Winner: Edgerton Foundation New Play Award
---
Artists at Play (Los Angeles, CA)
tot: The Untold, Yet Spectacular Story of (a filipino) Hulk Hogan
by Victor Maog
May 8 to 18, 2018
About the Play
tot: The Untold, Yet Spectacular Story of (a filipino) Hulk Hogan follows an immigrant boy who travels from the Ferdinand Marcos-ruled Philippines to the San Francisco Bay Area to meet his long-lost parents. He journeys from a country full of strife and military rule only to find himself in his lonely American bedroom conjuring a pro wrestling fantasy to escape his new life.
In partnership with the Los Angeles Public Library's L.A. Made series, AAP will present tot in multiple staged readings across Los Angeles.
---
Theatre Diaspora (Portland, OR)
Washer/Dryer
by Nandita Shenoy
May 14 to 20, 2017
Staged reading of Nandita Shenoy's romantic comedy.
---
Night of the Living Moms (Chicago, IL)
Nanay
by Lani Montreal
May 18 to 27, 2017
Playwright Lani Montreal is curating a festival of stories about motherhood titled "Night of the Living Moms," a pun on the zombie-horror movie "Night of the Living Dead." Included in the festival is Montreal's new play "Nanay" (Filipino word for "mother"), about a young Filipina coming to terms with her mother's secret identity as a manananggal (a supernatural creature, usually disguised as a woman, that sprouts wings and flies off from the waist up and can reconnect with its lower torso).
---
Mu Performing Arts (St. Paul, MN)
Charles Francis Chan Jr.'s Exotic Oriental Murder Mystery
by Lloyd Suh
May 12 to May 28, 2017
1967: a new political identity called Asian American emerges and a young literary hippie named Frank essays an inscrutable Chinese detective. A harmless sing-song orientalist minstrel show that ENDS IN A GROTESQUE CARNIVAL OF MURDER!!!
At once both comedic and political, Lloyd Suh's play within a play delves into the history and politics of yellowface with a keen eye, dark humor, and a sharp wit. The New York Times calls the show "a metatheatrical polemic about the way Asian-Americans have been characterized and caricatured in popular culture." Charles Francis Chan Jr.'s Exotic Oriental Murder Mystery was featured in the 2016 New Eyes Festival at The Playwrights Center, and we are pleased to add Lloyd's show to our 25th Anniversary Season.
Join us at Guthrie Theater's Dowling Studio as we stage this exciting work as part of the Level Nine Initiative!
---
Company One (Boston, MA)
Peerless
by Jiehae Park
April 27 to May 28, 2017
The play is a dark comedy about a pair of high school twins who are determined to get into their dream school at any cost. Steven Bogart will direct. And the show will be mounted at the Boston Public Library's Central Library.
---
Based on the investigative reporting of CIR's Shoshana Walter, "Journey to Emeraldville" takes us deep into Humboldt County's secretive marijuana industry, where whispers of sexual abuse and trafficking haunt a culture established by free-spirited back-to-the-landers.
Follow the "trimmigrant" labor force, young women who trim marijuana into buds, as they pursue their dreams – Terri, an environmentalist and musician; Carmen, undocumented and hoping to make enough to pay for her mother's medical bills; Monique, a Eureka teen, and other women who find themselves caught in the $2.7 billion industry's web of big business, greed and exploitation. As California legalizes pot, what will become of the women who toil in these fields of green?
This special reading will be followed by a Q&A session with the writer, director and reporter, as well as a short reception.
---
fu-GEN (Toronto, Canada)
POTLUCK XIV I
June 2, 2017
at the Theatre Centre BMO Incubator
8:00PM to experience these essential new works by the Kitchen Creators' Unit:

please don't tell my Dad by Vivian Or
Rosedale by Ran Zhu
Banana Girlz by Nathalie Younglai
Apple by Cynthia Hicks
Buy+Hold by Milton Lim

The evening is pay-what-you-want and the performances will be followed by a delicious Potluck Dinner, provided by the artists. Seating is limited and on a first-come-first-serve basis, with no reservations.
You won't want to miss what these creators have cooked up.
---
First Voices (San Francisco, CA)
Aunt Lily's Flowerbook:One Hundred Years of Legalized Racism
May 27 to June 3, 2017
True tales of resilience: A grandfather who built the railroad, a father in the 442nd - his wife incarcerated at Poston, aunts and uncles in Hiroshima, a gallon of ice cream, a violin and the birth of a movement.
Family stories & memoirs woven with archival photographs and historic film clips written & performed by Brenda Wong Aoki with live music by Emmy Award winning composer & contra-bassist Mark Izu featuring koto master Shoko Hikage.
Southside Theater, Fort Mason, San Franciso, CA
---
USAAF 2017 @ Bindlestiff (San Francisco, CA)
May 12-13, 8:30pm
Sammay Dizon performs Silbihan
May 19-20, 7:30pm May 21, 2:30pm
Alleluia Panis' Dance Theater & KulArts
Incarcerated 6x9
May 25, 7pm
Re-Present Media presents
Personal Perspectives of Asian American Documentary Filmmakers
May 27, 8pm & 10pm
Irene Tu performs
Triple Minority
June 1-3, 8:30pm
Jason Bayani performs
Locus of Control
June 8, 8:00pm
The Twin Dane: a staged bardo
Bindlestiff Studio is proud to host six amazing, provocative, and illuminating shows as part of Asian Pacific Islander Cultural Center's 20th Annual United States of Asian America Festival: Threading Resilience.
FESTIVAL THEME | Subject(s) of the program(s) and/or event(s) will focus on themes related to Pacific Islander and Asian American themes and culture, connecting specifically to this year's theme of Threading Resilience:
- How has identity and visibility for APIs in art and politics evolved and where are themes of identity heading?
- What intersections and collaborations in art, identity, and politics have shaped, connected, and strengthened our communities amidst forces of oppression in mainstream culture and media?
- How have we utilized placemaking for our community throughout history and today? What will it take to ensure the collective survival of these spaces for future generations?
For full descriptions of the shows and to purchase tickets please visit the Festival Calendar.
---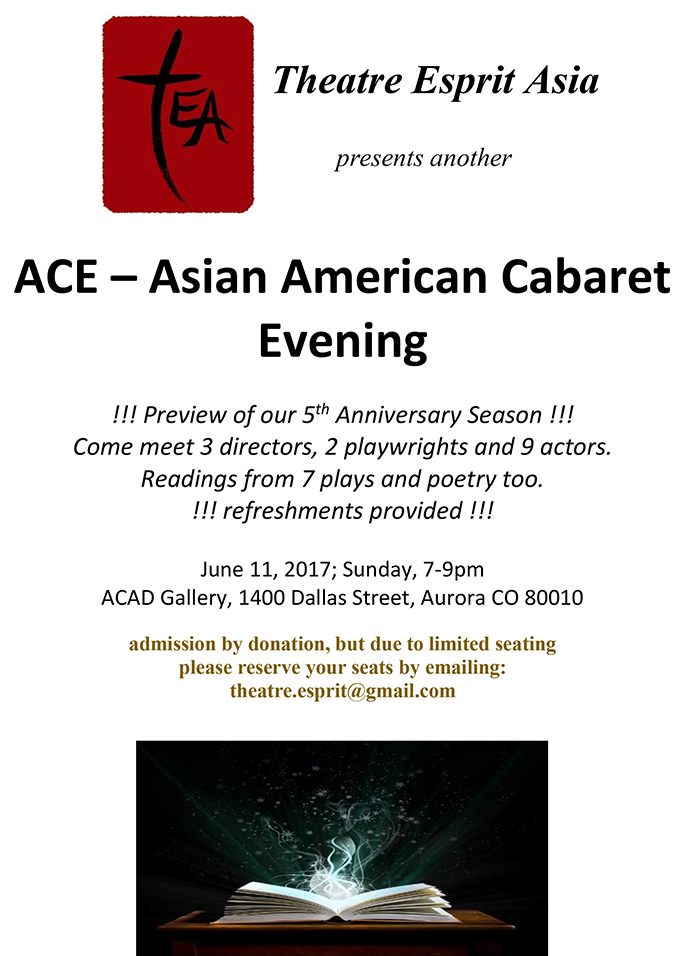 ---
The Public (New York, NY)
Endlings
by Celine Song
June 13, 2017
On the island of Man-Jae in Korea, three elderly women spend their dying days diving into the ocean to harvest seafood with nothing but a rusty knife. They are "haenyeos"— "sea women" —and there are no heiresses to their millennium-old tradition. ENDLINGS is a real estate lesson from the last three remaining "haenyeos" in the world: don't live on an island. Unless it's the island of Manhattan…
---
Classic Stage Company (New York, NY)
Pacific Overtures
Stephen Sondheim and John Weidman
April 6 to May 31, 2017
extended to June 18
Featuring George Takei, Ann Harada and other Asian American stage luminaries.
More info here!
---

Seattle Repertory Theatre (Seattle, WA)
Here Lies Love
Concept and Lyrics by David Byrne
Music by David Byrne and Fatboy Slim
Additional Music by Tom Gandey and J Pardo
Choreographed by Annie-B Parson
Directed by Alex Timbers
April 7, 2017 to May 28, 2017
extended to June 18
Here's where Byrne and Fatboy Slim come in. "Love" is a sort of Philippines-set "Evita," an immersive pop opera telling the story of the shoe-loving Imelda Marcos, wife of dictator Ferdinand Marcos. In the Public Theater production on Broadway, the audience helped move furniture and served as citizens and protesters amid techno beats. Alex Timbers will direct; this will be produced with American Conservatory Theatre.
---

East West Players (Los Angeles, CA)
Next to Normal
music by Tom Kitt
book and lyrics to Brian Yorkey
May 11 to June 11, 2017
extended to June 18
EWP is proud to announce that they will be presenting the Pulitzer and Tony Award winning musical Next to Normal with music by Tom Kitt (American Idiot) and book and lyrics by Brian Yorkey (If/Then)! Next to Normal will take place of the previously announced Gypsy, which will be moving to a future season.
---

Yangtze Repertory Theatre (New York, NY)
Bring 410[GONE]
by Frances Ya-Chu Cowhig
June 2 to 18, 2017
Where do we go when we die? In Frances Ya-Chu Cowhig's dark and dazzling play, a boy named Seventeen has committed suicide and wanders into the Chinese Land of the Dead, a dominion ruled by Goddess of Mercy and Monkey King. His elder sister, Twenty-One, has been reliving the night of the suicide in order to find her lost brother. Between the lines of life and death, the siblings reflect on identity and explore heritage, but in the end, they must face the ultimate question: if there is no love without pain, what does it mean to love?
---
Tradewind Arts (Kansas City, KS)
Edith Can Shoot Things and Hit Them
By A. Rey Pamatmat
Directed by Andi Meyer
June 14 to 19, 2017

Wed-Thurs/7:30p
Fri-Sat/8p
Sun/2p&7:30p
Mon (Industry Night)/7:30p

Tickets: $20/$25
Link: http://bit.ly/2rjQ2OI
Student rush tickets: $15 cash only, 10 minutes before curtain with student ID

UMKC Grant Hall, Room 105
5298 Charlotte St. Kansas City, MO 64110

Brother and sister Kenny and Edith have been in charge of themselves ever since their father abadoned them on a Midwestern farm. Joined by their friend Benji, the kids make their own meals, get themselves to school, fly by the seat of their pants, and try to construct a life for themselves. But that tenuous structure begins to crumble as Benji and Kenny become more than friends, and Edith shoots something--and hits it.

Recipient of a 2012 Steinberg/American Theatre Critics Association Citation
NOMINEE - 2013 GLAAD Media Award, Outstanding Los Angeles Theater

Featuring Drea DiCarlo, Julian Rivera, and Will Fritz

Set Design: Mark Exline
Stage Manager: Ashley Dover
Lighting Design: Pamela Meadows
Music Consultant: Amado Espinoza
Sound Design: Sean Bailey

EDITH CAN SHOOT THINGS AND HIT THEM was first developed in the Ma-Yi Writers Lab, read a a part of thePublic Theatre's 2010 New Work Now series, and was originally presented by the Victory Garden Theatre, (Chicago, Illinois) as a part of Ignition 2010 (Dennis Zacek, Artistic Director; JanKallish, Executive Director).

EDITH CAN SHOOT THINGS AND HIT THEM was first produced in a rolling world premiere by Actors Theatre of Louisville in the 2011 Humana Festival of New American Plays, Actor's Express Theatre Company, Atlanta, GA, New Theatre, Coral Gables, FL, and Mu Performing Arts, Minneapolis, MN as part of the National New Play Network's Continued Life Program.

This show is produced with generous support from Amado Espinoza, Karen Lisondra, Victor Tan, and the UMKC Department of Theatre.

***This show includes adult themes and strong language. May be suitable for viewers 12 years and older.***
---
2econd Stage (New York, NY)
Somebody's Daughter
by Chisa Hutchinson
May 23 to June 18, 2017 (opens June 7)
Alex is a fifteen year old Asian-American girl going to extremes to get her own mother to notice her. She's a dream child-- except to her parents who wish she was a boy. Luckily she finds a sympathetic ear in Kate, her irreverent guidance counselor who knows all too well what it's like to walk in Alex's shoes. As three generations of women find their identity in question, each needs to decide who makes the rules and what happens when you break them.
The cast features Vanessa Kai, Collin Kelly-Sordelet, Michelle Herra Kim, Rodney Richardson, David Shih and Jeena Yi.
---
Pasadena Playhouse (Pasadena, CA)
East West Players
Hold These Truths
by Jeanne Sakata
May 30 to June 25, 2017
---
Magic Theatre (San Francisco, CA)
Grandeur
by Han Ong
May 31 to June 25, 2017
Grandeur imagines a meeting between an ambitious young journalist and the shape-shifting music legend, Gil Scott-Heron. Questions of legacy, art, hope, and redemption drive this funny and gut-wrenching exchange.
---
SIS Productions (Seattle, WA)
Lots Asian American Fractured Fairytales Festival
June 17 to 25, 2017
LAAFF Fest: Lotsa Asian American Fractured Fairytales Festival
SIS Productions in partnership with 18th & Union and Youth Theatre Northwest present the premiere of Lotsa Asian American Fractured Fairytales! LAAFF Fest brings to life a delightful collection of deliciously fun, family-friendly fairytales with a feminist flair! Very loosely inspired by Asian and American tales, these six ten-minute scripts are penned by Asian American women and one teenage American girl, directed by Asian American women and featuring almost 20 Asian American actors!
Two locations!
18th & Union at 1406 18th Ave at 18th & Union in Seattle's Capitol Hill/Central Area
Sundays, June 18 and 25, 2017 at 5pm and 7pm
Online tickets available soon!
Youth Theatre Northwest in residence at Mercer Island's Emmanuel Episcopal Church located at 4400 86th Ave SE, Mercer Island, WA 98040
Saturdays, June 17 & 24 at 7:30pm plus Friday, June 23 at 7:30pm
Online tickets available soon!
Running Time: 70 minutes with no intermission
Appropriate for anyone 6 years and older.
Like our Facebook page for more insights on the show and the artists involved! Follow us on Twitter @SeattleSIS!
Haenyeo
by Seayoung Yim directed by Mimi Katano Minji, a city girl who moves to beautiful Jeju Island, looks for the answers to her struggling family's problems in the pages of an old fairy tale. She meets Haenyeo, a real life mermaid, who shows her the answer to her problems may actually be found in her real life.

Featuring Naho Shioya and Maile Wong
Another Monkey Tale
by Celeste Mari Williams
directed by Elizabeth Wu
Kimie's downtime at her favorite hangout is dramatically interrupted when a talking monkey invites her into his world of problems. Who is this monkey? Can he be trusted or is he an evil trickster out for his own personal gain? Kimie finds herself in an odd folktale world full of ancient wisdom, secrets, curses, and lessons to be learned.
Best Mom Ever
written & directed by Kathy Hsieh
Sometimes it's grandmothers who know best. Cindy gets a surprise visit (or two!) that turns bedtime story-time into more than her mother ever would have imagined.
Featuring Rachel Guyer-Mafune, Mariko Kita, Maydene Pang.
The Monsoon Girls
by Julie Hoang
directed by May Nguyen Lee
What happens if you can't let go of a grudge? Two powerful goddesses in Vietnam go head-to-head in a stormy showdown.
Featuring Annelih Hamilton, Mi Kang, Anna Saephan and Patty Sang.
Not All Fairytales Have Happy Endings
by Esther Strako
directed by Kathy Hsieh
A grandmother gleefully shares fractured versions of all the fairy tales we thought we knew in this ACT Young Playwrights Program Festival Finalist.
Featuring Rachel Rene Araucto, Aya Hashiguchi Clark, Mi Kang, Parker Kennedy, and Kevin Lin.
The Blindman's Daughter
by Maggie Lee
directed by Maria Batayola
A young girl bonds with her dad when he shares his own version of the Korean story of the blindman's devoted daughter – Shim Chung.
Featuring Rachel Guyer-Mafune and Denny Le.
SIS Productions
is a production company that strives to create, develop and produce quality works that involve Asian American women, their themes, and Asian American issues. SIS Productions encourages opportunities and support for Asian American women to be involved in all aspects of the production of artistic endeavors.
Like our Facebook page for more insights on the show and the artists involved! Follow us on Twitter @SeattleSIS!
18th & Union
is a performance space in Seattle's Central District that serves as a home for solo and other portable performance and visual art, including theater, music, dance, comedy, and improv.
Youth Theatre Northwest
nurtures the intellectual, artistic, and personal development of children and youth through drama education, performing opportunities, and live theatre experiences.
---

2g Productions (New York, NY)
God Said This
by Leah Nanako Winkler
June 26, 2017
2g presents a free reading of Leah Nanako Winkler's play God Said This, directed by Victor Moag, at Alchemical Studios on Monday, June 26 at 2:30pm.

James, a recovering alcoholic seeks redemption from his family when his wife is diagnosed with a rare and aggressive form of uterine cancer. John, a thirty-something single dad searches for a legacy for his only son while Hiro, a single NYC transplant struggles to let go of the demons she inherited. Sophie, a born again Christian, confronts her faith as she comes to terms with the inevitable death of her parents, her own shortcomings and some broken dreams. This is a play about five Godless and God-loving people in Lexington, Kentucky who face mortality in very different ways.

The cast includes: Curran Connor, Ako Dachs, Jennifer Ikeda, Emma Kikue, & Jay Patterson.

Admission is free. Please RSVP to info@2g.org.
Location: Alchemical Studios, 104 W. 14th Street (between 6th and 7th Avenues) on the third floor in Studio A.
When: Monday, June 26 at 2:30pm
---