---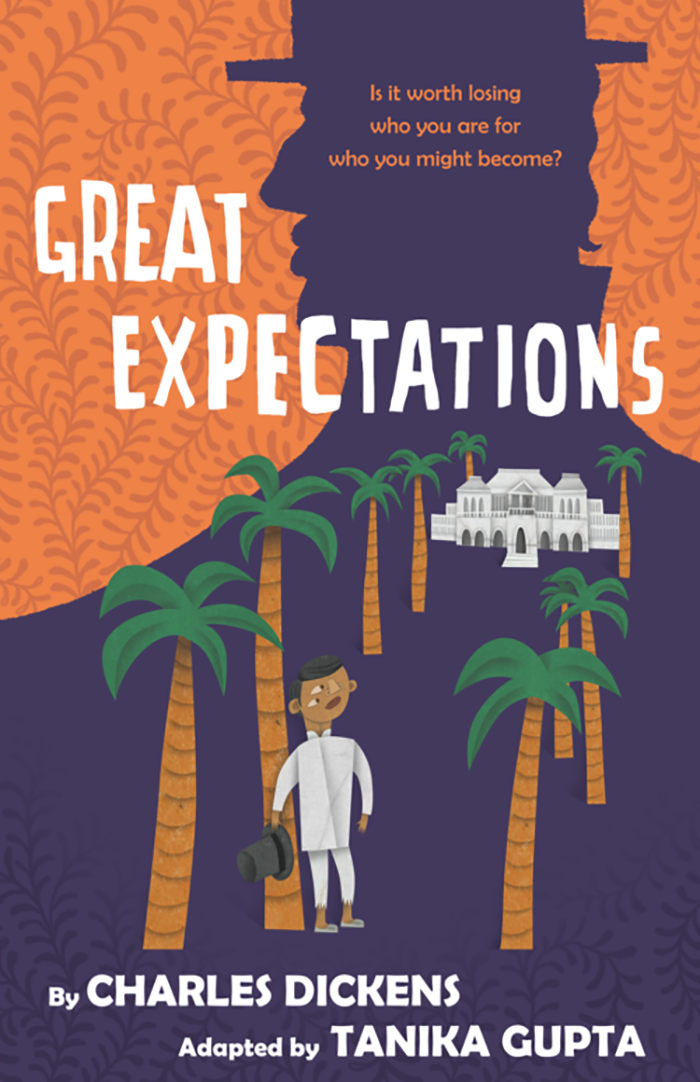 Silk Road Rising (Chicago, IL)
Great Expectations
Written By Charles Dickens
Adapted By Tanika Gupta
Co-Directed By Lavina Jadhwani & Nick Sandys
May 11 to July 2, 2017
Dickens' beloved tale of aspiration, intrigue, and romance is thrillingly transplanted to a colonized India by award-winning British Bengali playwright Tanika Gupta. When Indian orphan Pip receives a mysterious inheritance, he must choose between his humble rural life and the city life of an English "gentleman." In a vibrant clash of cultures, classes, and conscience, Gupta's brilliant adaptation expands Dickens' enduring question: Is it worth losing who you are for who you might become?
---
Artists At Play (Los Angeles, CA)
2017 AAP Summer Salon
Seminar
by Theresa Rebeck
July 1, 2017
Join Artists at Play on Saturday, July 1 for the annual AAP Summer Salon fundraiser.

This year's AAP Summer Salon will feature a special presentation of Seminar by Theresa Rebeck with an exciting cast: Julia Cho ("This Is Us"), Ewan Chung (EWP's Chinglish), C.S. Lee ("Dexter"), Tess Paras ("Crazy Ex-Girlfriend) and Vincent Rodriquez III ("Crazy Ex-Girlfriend"). Tim Dang will direct this reading.




The AAP Summer Salon is an opportunity to incorporate diverse casting for a popular play that does not require but is consistently cast with all white actors.
---
Shotgun Players (Berkeley, CA)
Brownsville song (b-side for tray)
by Kimber Lee
June 15 through July 9, 2017
---
Cherry Lane Theatre Company in Residence
LESSER AMERICA presents (NYork, NY)
in a word
by Lauren Yee
Directed by Tyne Rafaeli
June 16 to July 8, 2017
Featuring Justin Mark, Jose Joaquin Perez*, and Laura Ramadei*
Today is the two-year anniversary of Fiona's son's disappearance, and still, nothing makes sense to her. Not her blasé husband, the incompetent detective, or the neighborhood kidnapper who keeps introducing himself in the checkout line. As Fiona delves back into her memories of that fateful day, to uncover that crucial missing piece, grief and comedy collide, and ordinary turns of phrase take on dangerous new meanings.
---
Williamstown Theatre Festival (Williamstown, MA)
The Model American
Jason Kim
June 28 to July 9, 2017
"Gay, Latino, young and unapologetically ambitious, Gabriel (Hiram Delgado) arrives in New York seeking work, friendship, love and mentorship. But, before he can move forward, he must honestly determine if he is running toward success or away from what he left behind." Developed at WTF under the auspices of the Bill Foeller Fellowship Program in 2016, The Model American asks: what is the price we are willing to pay for a new life?
---

Pork Filled Productions (Seattle, WA)
The Wong Kids in the Secret of the Space Chupacabra Go!
by Lloyd Suh
July 15, 2017
Staged reading in conjunction with Seattle's annual DragonFest! Free!
---
Kumu Kahua Theatre (Honolulu, HI)
Uncle's Regularly Scheduled Garage Party is CANCELLED Tonight!
World Premiere by Lee Cataluna
Directed by Harry Wong III
June 1 to July 2, 2017
extended to July 17, 2017
Neighborhood Montage Comedy
Uncle's regularly scheduled garage party is cancelled for the first time in -- ever! The usual attendees show up and process their shock over the cancellation-- while they eat, drink, talk story and play music. The old friends spend the evening telling stories, laughing and sharing food. But it's not a party, because Uncle's regularly scheduled garage party is CANCELLED!
---
Bindlestiff Studios (San Francisco, CA)
Tagalog 2017
July 13 to 29, 2017
Tickets on-sale now!
When: July 13-29 @ 8pm. Community Preview (Pay-What-You-Can) Night, July 13. Opening Night, July 14 (reception following performance). Saturday, July 22 Matinee @ 2pm.
Where: 185 6th Street @ Howard
Tix:Student/Senior - $10; General - $15; Support-the-Artists - $25; Group Rate (6 or more) - $12.50
Join us in the heart of the SOMA Pilipinas Cultural District for Bindlestiff Studio's production of TAGALOG 2017, a collection of one-act plays written and performed in the national language of the Philippines. With creative use of live English surtitles, non-Tagalog speaking patrons alike can enjoy the innovative, brave, new voices selected from the prestigious Virgin Labfest of the Cultural Center of the Philippines. The annual festival celebrates the best unproduced, experimental works from emerging Filipino playwrights, and Bindlestiff Studio is proud to pair their work on this side of the Pacific with talented local Bay Area artists.
Kung Paano Ako Naging Leading Lady (How I Came to be the Leading Lady) by Visconde Carlo Vergara.* Sisters Mely and Viva turn a small grudge Into a battle between good and evil. Directed by Allan S. Manalo.
Ang Bata sa Drum (The Child in the Drum) by Dominique Beatrice La Victoria. A young brother and sister ponder life and chickens. Directed by Joe Cascasan.
Changing Partners"by Vincent de Jesus.* "A torch musical that explores the alchemy of relationships and questions the nature of fidelity and the complex issues partners face regardless of gender." - Giselle Garcia Ateneo Professor. Directed by Aureen Almario & Tonilyn Sideco with Musical Director, Rhoda Gravador.
Featuring Kathlyn Cabrera, Richgail Cruz Enriquez, Nic Feliciano, Faye Denise, Ryan Morales, Russelle McDermott, Jeffrey Ramos, Lee Robin Salazar, and Paula V. Sison.
*These one-acts were developed into full-length plays, which are now being adapted into feature films.
We invite everyone to witness Bindlestiff's Tagalog 2017, a one-of-a-kind production that exemplifies the unique arts & culture of SOMA Pilipinas.
July 13-29, 2017
Thursdays - Saturdays @ 8pm
July 13th, Community Preview @ 8pm.
Opening Night, July 14th @ 8pm. Reception immediately following, catered by local vendors.
July 22nd, Matinee @ 2pm.
$15 General • $10 Students/Seniors • $25 Support-the-Artists • $12.50 Group Rate (6 or more)

Get your tickets now at http://tagalog2017.bpt.me/
Sponsored by the SF Arts Commission, Grants for the Arts, and Theatre Bay Area
---

Bas Bleu Theatre
Theatre Esprit Asia (Aurora, CO)
Coming to America
by Maria Cheng, Peter Trinh & Jonathan Vogels
July 27 to 30, 2017
Maria Cheng's Antecedents recollects with humor and grace the Americanization of a precocious Chinese teenager as she embraces Americana, but still honoring her forbearers. She tells of her parents' suffering under the Japanese occupation and then Communist rule, before immigrating to America, examining with incisive wit what price is to be paid in pursuing the American Dream.

Peter Trinh's Boat Person recounts his parents surviving the harrowing fall of Saigon, escaping to freedom against the perils of the high seas of storms, pirates and starvation, and finally arriving in Denver CO. This is Peter's playwriting debut with TEA, and his third solo performance, following his riveting portrayals in Dust Storm and The Occidental Moon.

Jonathan Vogels' Foundations tells of a young Iranian woman whose family lives through the fall of the Shah, fundamental Islam and the war with Iraq. Though she immigrates to the US, becoming a successful architect, her attachment to her cultural roots is deep and nourishing. Debuting with TEA are actor Iliana Barron and playwright Jon Vogels.
---
New Century Theatre (South Hadley, MA)
Hold These Truths
by Jeanne Sakata
July 27 to Augst 5, 2017
Pioneer Valley Performing Arts Charter School
15 Mulligan Dr.
South Hadley, MA
---

Center Theatre Group (Culver City, CA)
King of the Yees
by Lauren Yee
July 9 through August 6, 2017
The 2016-2017 season at the Kirk Douglas Theatre concludes with the world premiere production of Lauren Yee's bitingly funny and heartbreakingly honest new play, King of the Yees. Directed by Joshua Kahan Brody and produced in association with Goodman Theatre, Yee's hilarious romp through her own history runs July 9 through August 6, 2017. The opening is set for July 16.
For nearly 20 years, playwright Lauren Yee's father Larry has been a driving force in the Yee Family Association, a seemingly obsolescent Chinese American men's club formed 150 years ago in the wake of the Gold Rush. But when her father goes missing, Lauren must plunge into the rabbit hole of San Francisco's Chinatown and confront a world both foreign and familiar. King of the Yees is a joyride across cultural, national and familial borders that explores what it means to truly be a Yee.
---
TheatreWorks Silicon Valley (Silicon Valley, CA)
The Four Immigrants: An American Musical Manga
Book, music and lyrics by Min Kahng
July 12 to August 6, 2017
The musical, based on Henry Yoshitaka Kiyama's "Manga Yonin Shosei," follows four Japanese immigrants living in San Francisco during the turn of the century. Leslie Martinson will direct.
---
Silk Road Rising (Chicago, IL)
Twice, Thrice, Frice
Written by Fouad Teymour
August 5 and 6, 2017
After news of an affair involving one of their husbands, long-held secrets begin to emerge in the lives of three Muslim women, threatening the friendship that binds them together. A hilarious exploration of the multiple ways women are called upon to be "faithful," Twice, Thrice, Frice unleashes a debate about polygamy and fidelity, as each woman struggles with her sexuality and faith.

Don't miss this comedy from Egyptian American playwright Fouad Teymour, kicking off Silk Road Rising's "Crescent and Star" staged reading series! Purchase Your Tickets! »
---
Mildred's Umbrella Theater Company (Houston, TX)
In a Word
by Lauren Yee
July 27 to August 12, 2017
About a woman who struggles through the two-year anniversary of her son's disappearance. Troy Scheid will direct.
---

Bindlestiff Studio (San Francisco, CA)
Granny Cart Gangstas return with
Pussy Generation
Aug 10 to 12, 2019
One Weekend Only!
PUSSY GENERATION features all-new, all-original sketches by the Granny Cart Gangstas. Expect nasty cat calls, Asian accent jokes, painful waxes, plenty of pop cultural references, miscarriages, and some political commentary thrown in for good measure. All delivered in GCG's bawdy, outrageous, and sometimes macabre brand of humor. It's like watching SNL on PMS at your Trump-loving lola's house.
Returning from their sold-out appearance at the 2017 SF Sketch Fest, the GRANNY
CART GANGSTAS ("Bad Fruit", "Rise of the Red Dawn") is an all-women, all-Asian-American sketch comedy troupe out of Bindlestiff Studio, the only Pilipino-run black box theater in the United States.
Tix On-Sale Now! http://pussygeneration.bpt.me/
Thursday, 8/10 @ 8 pm
Friday, 8/11 @ 8 pm
Saturday, 8/12 @ 5 pm & 8 pm
$13 during the month of July - password: Plentyofpussy
$15 - $20 online
$20 at the door if tickets are available, CASH ONLY
---
Atlantic Theatre Company (New York, NY)
Asian American Mixfest
August 7 to 17, 2017
Atlantic Theatre is thrilled to welcome an extraordinary group of artists to Atlantic this summer, and to partner with Lloyd Suh and Qui Nguyen to produce Asian American Mixfest, where they'll hosting readings of full-length plays by Carla Ching, Qui Nguyen, A. Rey Pamatmat, Madhuri Shekar and Lloyd Suh. In addition to the full length readings, they've commissioned Jessica Huang, Leah Nanako Winkler and Jiehae Park to create short one-acts and present them as readings alongside a short play by Rajiv Joseph!
Admission is free. Reservations are required. Please email readings@atlantictheater.org
---
Long Beach Playhouse (Long Beach, CA)
Cowboy v. Samurai
by Michael Golamco
July 22 to August 19, 2017
---

Mu Performing Arts (St. Paul, MN)
Immigrant Journey Project
by Masanari Kawahara
August 4 to 20, 2017
Created by artist Masanari Kawahara, the project explores the 21st-century immigrant experience using puppetry, movement, and masks. Community members will be joined by Mu actors who will play cameo roles and serve as mentors for the newly trained performers.
---

Silk Road Rising (Chicago, IL)
Jihad Against Violence: Oh ISIS Up Yours
by Fawzia Afzal-Khan
August 19 and 20, 2017
Drawing from her work on Jihad Against Violence and Sext of Saudade, Fawzia Afzal-Khan's Jihad Against Violence: Oh ISIS Up Yours is a Muslim feminist response to the hijacking of Islam by patriarchal extremists. Afzal-Khan's unfiltered, stream of consciousness reflections provide a potent indictment of the surreal and sardonic world we now inhabit, and a welcome reminder that sisterhood is powerful.

Presented as part of Silk Road Rising's "Crescent and Star: Arab and Muslim Journeys" reading series, and directed by George Potter, Oh ISIS Up Yours promises to be an insightful and entertaining exploration of Islam by a leading Pakistani scholar.
---

Bindlestuff Studio (San Francisco, CA)
Stories High XVII
August 31 to September 16, 2017
Tickets for Stories High XVII are on sale now! The seventeenth installment of our beloved page-to-stage workshop series culminates in a three-week fully-staged production, August 31 - September 16, Thursday - Saturday @ 8pm. Witness a new crop of SOMA Pilipinas artists take center stage!
Sponsored in part by:
PAWA (Philippine American Writers and Artists), Inc., San Francisco Grants for the Arts, San Francisco Arts Commission.
---
Silk Road Rising (Chicago, IL)
We Swim, We Talk, We Go To War
by Mona Mansour
September 9, 10, 2018
While trying to navigate the currents of the Pacific, a woman of Arab descent and her nephew, who has enlisted in the U.S. military, dip into the treacherous waters of identity, family, and allegiance. We Swim offers a nuanced and sometimes surprising dialogue about what it means to be patriotic at our current moment in time
We Swim, We Talk, We Go To War is part of of Silk Road Rising's Crescent and Star: New Arab and Muslim Journeys initiative.
---

Theatre Esprit Asia
Asian American Cabaret Evening
September 10, 2017
Sunday 7-9pm
Continuing Previews of our 5th Anniversary Season
and also poetry by Juliette Lee
with readings from SPIRETON, novel by Zachary Drake
refreshments providedACAD Classroom, 1400 Dallas Street, Aurora CO 80010
admission by donation, but due to limited seating, please
reserve your seats by emailing: theatre.esprit@gmail.com
---
The Gift Theatre (Chicago, IL)
The Open Season
by Adithi Chandrashekar
September 15 to 17, 2017
---
Kumu Kahua Theatre (Honolulu, HI)
Who Killed Gilbert Botello?
By Garrick Paikai
August 24 to September 24, 2017
Gilbert Botello is dead. But who killed him? Was it the butler or the maid? Was it the eccentric tycoon or his son? Detective Roy Rodger Kalauakekahuna III and his sidekick Officer Billy Souza investigate the murder and astonishing events surrounding the untimely demise of Gilbert Botello in this comedic murder mystery. Peopled with recognizable characters, Who Killed Gilbert Botello reshapes the typical British whodunnit into a refreshing representation of Hawai'i.
---
Dobama Theatre (Cleveland, OH)
brownsville song (b-side for tray)
by Kimber Lee
September 1 to 24, 2017
---

Kultura Arts (Seattle, WA)
Mabuhay Majesty
by Robert Flor
September 29 to 30, 2017
Mabuhay Majesty is a new play by Robert Francis Flor. It is set during the mid-20th century with Filipina American characters. This is an exploration of the unique cultural milieu that Filipino Americans experienced in the Seattle area.
---