JACL 2010 National Convention (Chicago, IL)
A Night at Club Chicago
July 3, 2010
A PERIOD PIECE FEATURING MUSIC, STORIES, SONGS AND DANCE

SATURDAY, JULY 3, 2010 AT SWISSOTEL CHICAGO

Script by Keith Uchima
Based Upon Ideas Conceived by Tonko Doi and Keith Uchima

Featuring The Grateful Crane Ensemble of Los Angeles

Singer/Actress/Dancer Keiko Kawashima, Singer/Actor Kurt Kuniyoshi, and Music Composer Scott Nagatani on Keyboards

With Chicago Legend Steven Hashimoto on Bass and Ken Takaoka on Drums
Narrated by Julian Nieh (Host, "Julian on the Radio") and Actress/Musician/Director Mia Park

With Vocalist Kelly Uchima and Dancer/Actress Elaine Wong
"A Night at Club Chicago" is the story of migration in the 1940's and the search for housing, jobs and a new life – a life that included the music and ambiance of Chicago's night club scene, will be told through music, stories, songs and dance, during the 2010 JACL National Convention on Saturday, July 3, 2010 at the Swissotel Chicago, Zurich Ballroom, 323 East Wacker Drive, Chicago, Illinois from 8 p.m. – 10 p.m. Tickets are $30.00 each. Reservation requests may be directed to chicago2010@jacl.org.
---
Asian American Theatre Company (San Francisco, CA)
Beijing, California
by Paul Heller
July 1 to 17, 2010
See News story.
---
Toronto Fringe Festival
Asianploitation
Asianploitation Spanks the Tiger
July 1 to 10, 2010
Prorogation! Volcanoes! Werewolves! The year of the tiger has been misbehaving and needs to be spanked. Your friendly neighbourhood comedy troupe is here to offer their services with a helping hand.
Ever witness a turf war between realtors and same-sex couples? Ever wonder what granny does home alone on the internet? How about learning open-heart surgery in four, easy, one-hour installments? Now take the worst possible roommate, multiply that by pi, and raise that to the power of the universe. You get the picture.
So dust off your sandals/crocs/ loafers/chucks/ pumps and head over to Asiansploitation' s brand new comedy revue. Bawdy. Decisive. Uplifting. Knee-spanking, chest-hurting fun. Reach for the tissue, 'cuz Confucius says it's going to be one messy, unpredictable year. Let Asiansploitation be the hug that makes it all better.
Asiansploitation is thrilled to celebrate it's 5th annual revue, ASIANSPLOITATION SPANKS THE TIGER!, on the Toronto Fringe Festival stage. Second City alumnus, Andrew Currie, guides this young ensemble of actors, writers, improvisers, and musical theatre performers to push the envelope in their newest show.
ASIANSPLOITATION SPANKS THE TIGER!

Written by and Performed by
Gene Abella, Sandy Chen, James Cheng, Darrel Gamotin, Andrea James Lui, Franco Nguyen, and Jeff B. Santos

Directed by Andrew Currie
Set, costume & lighting design by Asiansploitation
The Annex Theatre, 736 Bathurst St (just South of Honest Ed's)
Thursday, July 1, 2010 @ 8:15PM
Saturday, July 3, 2010 @ 5:15PM
Sunday, July 4, 2010 @ 4:45PM
Monday, July 5, 2010 @ 2:45PM
Tuesday, July 6, 2010 @ 10:30PM
Thursday, July 8, 2010 @ 12PM
Saturday, July 10, 2010 @ 7:30PM
All tickets $10 at the door, or book in advance ($11) by calling the Fringe Hotline at 416.966.1062 or online at www.fringetoronto. com
Fringe Passes are also available after June 5, 2010. For more info visit www.fringetoronto. com
For show info please visit www.asiansploitatio n.com
Asiansploitation representative: Darrel Gamotin, asiansploitation@gmail.com, 647.209.1769 or
Fringe representative: fringe@flip-publicity.com, 416.533.7710 X231
---
Japanese American National Museum (Los Angeles, CA)
100 Days
by Weiko Lin
July 21, 2010
Play reading.
---
Pangea Studio & Playwrights' Center (Minneapolis, MN)
Alternate Visions Festival
June 10 to July 25, 2010
Deconstructing boundaries between artists and audiences during the artistic development process, the Alternate Visions Festival presents staged readings by Heid E. Erdrich, June 10, 12, and Bao Phi, June 11, 13, works in progress performances by Katie Herron Robb and Katie Ka Vang, June 24 - 27, and a world premiere production of Rhiana Yazzie's Ady, July 9 - 25, which has had readings at the Playwrights' Center and the Public Theater in New York City. Join us for an aesthetically diverse array of new voices whose work demonstrates the transformations of our culture.
Curiosities Staged reading • Written by Heid E. Erdrich • Directed by Dipankar Mukherjee
June 10, 12 • 7:30 PM • $5 General Admission • Pangea Studio
Purchase your tickets today! The true story of Maungwudaus, an Ojibwe man who traveled with the artist George Caitlin in Europe in the nineteenth century. Read more about Heid E. Erdrich's show here!
The Nguyens Staged reading • Written by Bao Phi • June 11, 13 • 7:30 PM • $5 General Admission • Pangea StudioSolo Flight Work-in-Progress • Written and Performed by Katie Herron Robb • Directed and Dramaturged by Meena Natarajan
Hmong Bollywood Work-in-Progress • Written and Performed by Katie Ka Vang • Directed and Dramaturged by Meena Natarajan
Two Shows, One Night! June 24-27 • 7:30 PM • $10 General Admission • Pangea Studio
Purchase your tickets today!
Ady
July 9–25, 2010
The Playwrights' Center
Deconstructing boundaries between artists and audiences during the artistic development process, the Alternate Visions Festival presented staged readings by Heid E. Erdrich, June 10, 12, and Bao Phi, June 11, 13, works-in-progress performances by Katie Herron Robb and Katie Ka Vang, June 24-27, and, NEXT UP, a world premiere production of Rhiana Yazzie's Ady, July 9-25, which has had readings at the Playwrights' Center and the Public Theater in New York City. Join us for an aesthetically diverse array of new voices whose work demonstrates the transformations of our culture.
---
Diverse City Theatre (New York, NY)
The Pearl Project
July 6 to 25, 2010
A Filipino American festival. See News story.
In Eric Gamalinda's full-length play, Resurrection, starring Obie winner Ching Valdes-Aran, the unexplained suicide of a young woman triggers a series of relentless changes in a family, tearing it apart.
Jorshinelle Taleon-Sonza's full-length play, The Encounter, dramatizes an unexpected visit by the incumbent President of the Philippines in his political rival's prison cell.
Quarter Century Baby, a one-act play by Kristine M. Reyes, starring Ali Ewoldt, tells the story of a parents' surprise visit to their Filipino daughter and her American boyfriend—a visit which causes turmoil and reveals painful truths.
Something Blue, a one-act play by Kristine M. Reyes, follows an estranged father's quest to reconnect with his daughter on her wedding day.
---
Toronto Fringe Festival
Jin Theatre
Oy! Just Beat It
selected as Best of Fringe!
July 21 @ 9pm
July 22 @ 7pm
July 23 @ 7pm
at the Berkeley Street Theatre (26 Berkeley St.)
'Oy! Just Beat It!' - Theatre Jin in community partnership with Carlos Bulosan Theatre
Tickets are $17 and can be purchased at www.canstage.com or by calling 416.368.3110. For additional info, visit www.oybeat.wordpress.com
---
Hamilton Fringe Festival
The Boat People
by Sylvia Vuong
July 21 to 24, 2010
'The Boat People' is impressing audiences and reviewers at the Hamilton Fringe. The Artword said it was "an instant favourite" and the Ontario Arts Review claimed "this is going to be one of the more memorable and impacting presentations of the Festival"
They have only 4 shows left so get your tickets now!
JULY 21 - 9:00 PM
JULY 23 - 10:00 PM
JULY 24 - 9:00 PM
JULY 25 - 4:00 PM
at The Fringe House - 190 King William Street, Hamilton, ON L8R 1A8
To get tickets visit http://www.hamiltonfringe.ca/tickets Check out 'The Boat People' blog for more information http://rpcboatpeople.blogspot.com/
---
Powell Street Festival (Vancouver, BC)
ASSAULTED FISH @ POWELL STREET
Saturday, July 31st, 2010

Time: 2:30pm to 3:00pm
Place: Firehall Arts Centre, 280 E. Cordova St. (and Gore Ave.), Vancouver
Directions, Parking & Map: http://www.firehallartscentre.ca/location.html
Cost: FREE!
More Info: www.assaultedfish.com and www.powellstreetfestival.com

Assaulted Fish is proud to be a part of the 34th Annual Powell Street Festival, which is returning to its traditional home in the newly-renovated Oppenheimer Park. Check out the great food and festivities, July 31 to August 1, including...a special solo performance from Assaulted Fish alum, Yumi Ogawa!

JAPANGLISH
Ever wonder what it's like to literally speak a different language from your own family? Japanglish is the bittersweet, semi-autobiographical story of Yumi, who was born in Canada and raised by traditional Japanese parents. One house, two languages, two continents, two cultures, two sides desperately trying to reach the other, Japanglish is a story that bravely goes into the humour and heart of a first-generation Canadian family.

Yumi performs Japanglish right before the Assaulted Fish show on Saturday, July 31st from 1:00pm to 2:00pm. More info at http://www.star9productions.ca/.
---
Kumu Kahua Theatre (Honolulu, HI)
Koi, Like the Fish
by Keali'iwahine Hokoanoa,
July 31, 2010
The reading will take place at Kumu Kahua Theatre, 46 Merchant Street, in beautiful downtown Honolulu.
---
Company Of Angels (Los Angeles, CA)
In Association With
Thai Community Development Center
Fabric
by Henry Ong
July 8 to August 8, 2010
August 2, 1995: In El Monte, California, law enforcement officials discovered 72 Thai nationals confined in an apartment complex ringed with barbed wire. Lured to this country with promises of achieving the American dream, these Thai workers instead found themselves engulfed in the harsh reality of the garment industry.
Directed by Tchia Casselle
Produced by Henry Ong and Deborah Geer
Starring: *Jennifer Chang, *Feodor Chin, *Jolene Kim, *Dian Kobayashi, Joon Lee, Jully Lee, Joyce F. Liu, Rudy Marquez, *P.J. Marshall, *Eddie Mui, *Diana Toshiko, Ben Wang, *Jeff Watson
*Member of Actors Equity Association

JULY 8 – AUGUST 8, 2010
Friday, Saturday, 8pm; Sunday, 4:30pm
Ticket prices
$15 pre-sale before July 10th
$20 General
$12 Students & Seniors
Box Office: (213) 489-3703 / info@companyofangels.org
Groups of 10 or more email: xmoreno@companyofangels.org

Lighting Design: Christopher Singleton
Sound Designer: Dennis Yen
Stage Manager: Amelia Worfolk
Set Design: Luis Delgado

Location:
Company of Angels
inside The Black Box at The Alexandria
501 S. Spring Street
Los Angeles, CA 90013
---
Asiansploitation (Toronto, Canada)
Wok Of Ages
August 7, 2010
Come out for a night of unique Asian delicacies (Stinky Tofu !?!?!) and hilarious Asian Comedy!!!
Asiansploitation, Toronto's #1 Asian sketch-comedy troupe, is proud to be performing their favourite food-themed sketches in a 30-minute sketch comedy compilation at the T&T Waterfront Night Market presented by NAAAP Toronto in Association with President's Choice and President's Choice Financial.
Admission is FREE and will be at the T&T Parking Lot at 222 Cherry Street on the mainstage at 8PM on Saturday August 7, 2010.

8 pm
T&T Supermarket, Downtown
222 Cherry St
Toronto, ONå
---
Repertory Actors Theatre (Seattle, WA)
Kindred Spirits
by Maggie Lee
July 18 to August 8, 2010

A World Premiere!
Written by Seattle playwright Maggie Lee, you won't want to miss this ReAct premiere! Henrietta is a sensible young woman who knows better than to believe in ghosts. But when she moves into the Campbell Manor, she soon discovers that the lonely old house happens to be truly haunted, in more ways than one. Blending together both paranormal mystery and wry, bittersweet comedy, KINDRED SPIRITS is a modern ghost story that explores the haunting power of love and memory, shedding new light on the restless spirits from the past that we can never let go.
---
San Francisco Theatre Festival (San Francisco, CA)
Bindlestiff Studio
TASTE BETTER WIT
PORK IN THE ROAD IS DEAD
Sunday, August 8, 2010
@ 1:30 pm
Bindlestiff Studio will be participating in this year's
San Francisco Theater Festival
presenting
Bindlestiff Studio sketch comedy group

also featuring (pictured left to right)
ROB TRINIDAD
YATO YOSHIDA
MANNY CABREARA
JOE CASCASAN
DENNIS RODIS
ANDREA ALMARIO
JAMIE NALLAS
SUSANNA YU
TATIANA DAYERS
MELVIGN BADIOLA

Sunday, August 8 at 130pm

SPUR (2nd floor)
654 Mission St. (btw 3rd & New Montgomery)

THIS EVENT IS FREE!!!!

Please come support and celebrate the San Francisco theater scene and your local Filipino American comedy group in this amazing annual festival that also features hundreds of theater groups.

ALSO FEATURING

NICOLE MAXALI
in here one-woman show
"I HEART LOLA"

SF Theater Festival has selected Nicole Maxali to perform 20 minutes of "I Heart Lola" on Sunday, August 8th - 12:20pm at
Historical Society 785 Market Street
San Francisco, CA
"I Heart Lola" captures the impact of losing a beloved "lola" (lola is the Filipino word for Grandma) to Alzheimer's. This piece pays tribute to all of those who suffer from Alzheimer's by reminding us that their dementia does not define who they are. Is funny, too!
---
Leviathan Labs (New York, NY)
Adventures Of A Faux Designer Handbag
by Christine Toy Johnson
August 9, 2010
Leviathan Lab culminates its in-house workshop of Christine Toy Johnson's Adventures Of A Faux Designer Handbag with a free invited reading and talkback, directed by Diverse City Theater Company Artistic Director Victor Lirio, on Monday, August 9th - 7:30pm at Center Stage NY (48 W21st St, 4th Floor, between 5th & 6th Avenues, NYC).
Adventures Of A Faux Designer Handbag is an original stage play by actor/playwright Christine Toy Johnson. As three friends frantically try to find a replacement for a priceless special edition handbag, they are catapulted through space and time from the maze of Chinatown, New York, to the Splendid China theme park in Orlando, Florida, where they try to find out if authenticity is really in the eye of the beholder.
Leviathan Lab, founded by Ariel Estrada, has been home to more than 60 Asian American actors, writers, and directors since 2009. This invited reading and talkback features Leviathan Lab actors Judy W. Chen*, Nancy Eng*, Ali Ewoldt*, Jaygee Macapugay*, Kurt Uy* and Moses Villarama*.
For more info about Leviathan Lab, visit www.leviathanlab.com.
---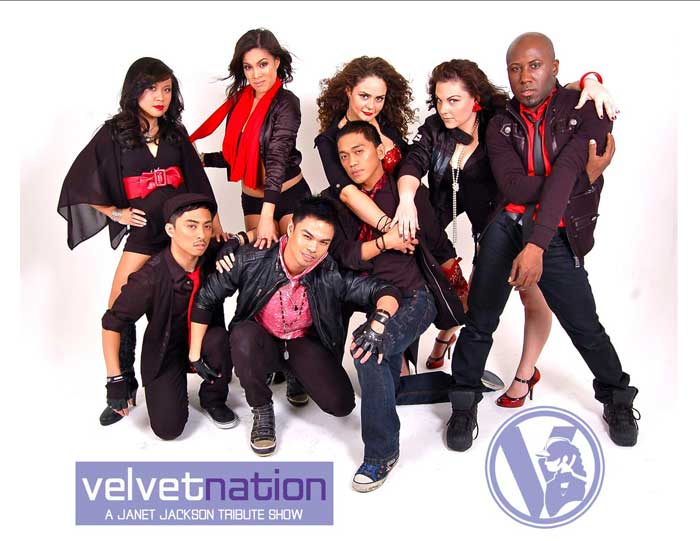 East West Players (Los Angeles, CA)
One Night Only: Hip Hop and Hot
August 14, 2010
See News story.
---
APASI (Tampa Bay, FL)
Jobsite Theatre
Cowboy vs. Samurai
by Michael Golamco
August 13 to 16, 2010
Straz Center for the Performing Arts
Shimberg Playhouse
Downtown Tampa

Cowboy v. Samurai is a contemporary retelling of Edmond Rostand's Cyrano de Bergerac, set in the American West. Travis immediately falls for a whip-smart Asian American woman that moves into
town ... the only problem is that she only dates white guys. He must choose allegiance between his cowboy friend (a handsome Caucasian P.E. teacher, Del) and his Asian Brother (crazed militant
Asian of Unknown Origin, Chester). He must choose between the Asian American and the American within himself.

Starring Jonathan Cho (from Hat Trick Theatre Company), Michael Roark (recently seen in The Glades, Vampire Diaries, and Drop Dead Diva), Gi Sung (Company Manager of EckerdTheater Company), and Viet Nguyen (recently seen at the Orlando Fringe Festival).

Produced by Grace Santos Feeney,
Directed by Richard Kennedy,
Stage Managed by
Melanie Lazo Hall.

The Jobsite Theater Company is once again teaming up with The Asian Pacific American Scene, Inc. (APASI). APASI is a Florida not for profit corporation that is committed to connecting people of all
communities to Asian Pacific American culture and experiences by producing thought provoking and entertaining art about Americans of Asian and Pacific Islander descent.

For more information:
www.apasi.org
---
Fluid Motion (New York, NY)
How We Became Nomads (w.t.)
A new multimedia project
by Start the Story fellow Michi Barall
August 19 and 20, 2010
How We Became Nomads is a collaboration with puppet-maker Jan Leslie Harding, actor/shaman/videographer Michael Littig, and Tuvan throat singer and composer Albert Kuvezin on a multi-media puppet spectacular, incorporating traditional storytelling, folk music, and high tech media arts in a poetic exploration of the life and legacy of Chingghis Khan. The play will tour through the past 800 years of world history and has two departure points: Mongolia, the 12th century & New York City, the 21st century. Two young heroes, Temujin and Michael, set out to discover themselves and to re-make their worlds. How We Became Nomads is based on the 13th century Uighur text, The Secret History of the Mongols, the only native Mongolian text to chronicle the life of Chingghis Khan.
August 19 @ 7 PM
August 20 @ 7 PM

@ New Georges' ! The Room
520 8th Avenue ! (between 36th & 37th Streets)
on the 3rd Floo! r
New York, NY 10018
Admission is FREE: RSVP to info@fluidmotiontheaterfilm.org
---
---
New York Fringe Festival (New York, NY)
Made in Taiwan
by Michelle Krusiec
August 14, 18, 20, 23 and 24, 2010
Sex, adultery, biting and noodles come together in this vibrant tale of a displaced Taiwanese mother, the daughter who loves her and the husband who must prove his fidelity. This darkly comedic solo show about family caught the eye of Variety Magazine and the Hollywood Reporter in its 2002 premiere at the HBO Aspen/U.S. Comedy Arts festival, earning Krusiec a slot on the Hollywood Reporter's coveted list of top ten rising performers in Hollywood.
M.I.T. originated as an autobiographical thesis deconstructing the first generation Asian American dynamic between Michelle and her mother. Throughout the past several years, Made in Taiwan, has evolved into a tour-de-force one man show. Most recently, it premiered Off-Broadway at the first annual National Asian American Theater festival in New York City.
The show runs August 14, 18, 20, 23 and 24 at the New School for Drama.
---
Pratidhwani (Seattle, WA)
Rabindra Nath Tagore's
Chitrangada - The Warrior Princess
Indian Dance Ballet Performs at Meydenbauer on August 21, 2010
See News story.
---
Edinburgh Fringe Festival (Edinburgh, Scotland)
Mysterious Skin
by Prince Gomolvilas
August 4 to 30, 2010
---
NAACP Theatre Festival (Los Angeles, CA)
10-Minute Plays
Uncommon Threads
by Felix Racelis
August 29, 2010
TIME: 3:00 to 6:00 pm
PLACE: The new LATC, 514 S. Spring St. in downtown LA.
First Prize winner in the Fire Rose Productions Ten-Minute Play Contest, the play features Shirley Jordan and Alma Collins and is directed by Bill White.
Tickets are $10. To reserve tix and for info: (213) 489-0994.
---
Ma-Yi Theater Company
with the Philippine Consulate General in New York City
presents
An Evening Of Staged Readings Of Short Plays
by Palanca Award Winning Playwright
Nicolas B. Pichay
2009 O'Boyle Fellow of the Asian Cultural Council
Monday, September 13, 2010, 6:30 pm
Kalayaan Hall, Philippine Center
556 Fifth Avenue, New York, NY 10036
Please call (212) 971 - 4862 for reservations. Seating is Limited.
REFRESHMENTS WILL BE SERVED AFTER THE READING.
---
Desipina & Company (New York, NY)
A Very Desi Christmas
by Samrat Chakrabarti & Sanjiv Jhaveri
September 14, 2010
Presenting a free workshop reading of their new full-length version of A Very Desi Christmas, hot off the presses!
With: Meetu Chilana, Andrew Guilarte, Kevin Smith Kirkwood, Austin Ku, Ephraim Lopez, Olivia Oguma, Bhavesh Patel, Nitya Vidyasagar

TUESDAY, SEPTEMBER 14th at 5pm
at ART/NY
South Oxford Space
138 South Oxford Street
The Great Room
(Near BAM -- take the C to Lafayette or the Q,N,R,2,3,4,5 to Atlantic)
RSVP to see this special FREE event -- seating is limited. RSVP to
desipina@desipina.org with the subject line DESI CHRISTMAS. Please specify how many tickets you would like.
plus

an open rehearsal of the work-in-progress on
SUNDAY, SEPTEMBER 12th at 8pm
at The Lark Studio
939 Eighth Avenue
Room 204 (2nd Floor)

PLEASE NOTE: seating for this open rehearsal is extremely limited and for invited guests only. Please send invitation requests to desipina@desipina.org with the subject line OPEN REHEARSAL. This is NOT a presentation of the Lark Play Development Center.
---
Buran Theatre Company (Los Angeles, CA)
American Mythology, Vol 1
September 8 to 12, 2010
Now in its fifth year of producing, Buran Theatre Company has chosen five short plays from five emerging playwrights to stage its West Coast premiere of American Mythology, Vol. 1. Both comedic and profound, these new works cull through our collective family photo album and expose the distorted remembered histories of our loved ones.
Performances are Sept 8th (Wed), 9th (Thu), 10th (Fri), and 11th (Sat) at 8 pm, with a 6:30pm performance on the 12th (Sun). All performances are at studio/stage located at 520 N Western Avenue, Hollywood, CA, 90004.
The following five short plays presented as American Mythology, Vol. 1:
An Afternoon with Auntie Phil by Louisa V. Hill
Bonnie and Clementine, on Their Way to Visit the Grand Canyon, Explore the Limits of the Dramatic Form by Shannon Reed
Eating French by Damon Chua
Seat Saved by Tracey. E. Wood
Lawrence Welk Visits a Colorado Coal Camp by Mars Mráz
Actors include:
Jenna Bleecker, Valerie Curiel, Brittany Sivley, Andi Porter, Lara Thomas Ducey, Matt Greer, Lizzie Czerner, Darren Maloney, Kacie Dienstbach, Anthony Marquez, Dennis Boyle, Ryan Klamen, Courtney Schweitzer, Steve Ducey, Brandon DeLany, Erin Jevons-Lee and Andrew York.
---
Direct Arts (San Francisco, CA)
Paper Angels
by Genny Lim
September 15 to 17, 2010
A new Asian American theater company journeys to the west Direct Arts performs Paper Angels in Portsmouth Square in San Francisco to commemorate the 100th Anniversary of Angel Island, the Ellis Island of the West:
Wed to Fri, Sept 15, 16 and 17
Play begins at dusk
Portsmouth Square, San Francisco
(Grant Street at Clay Street)
Free admission
www.directarts.org
Set in 1915 during the Chinese Exclusion Act, PAPER ANGELS is about an elderly Chinese railroad worker whose attempt to bring his wife to America after 40 years of separation leads to their detainment on Angel Island, the Ellis Island of the West. A seminal play by San Francisco native Genny Lim, the play premiered in 1982 and was subsequently filmed for American Playhouse on PBS starring James Hong and Joan Chen. Dusting off this prescient gem nearly three decades later in the wake of heated debates on America's immigration policy, Direct Arts' new multimedia production incorporates projections of archival images, live traditional Chinese music, spoken word and segments of Chinese opera and folkdance.
---
San Diego Asian American Repertory Theatre (San Diego, CA)
BFE
by Julia Cho
August 20 to September 19, 2010
See News story.
---
Fringe Encore Series
New York Fringe Festival (New York, NY)
Made in Taiwan
by Michelle Krusiec
Performance dates:
Fri. 9/10 7pm
Tue. 9/14 9.30pm
Fri. 9/17 7pm
Sat. 9/18 8pm
---
Darin' Joes (Vancouver, BC)
Vancouver Fringe Festival
A Girl Named Doug
September 10 to 18, 2010

The Darin' Joes finally make their highly anticipated Fringe Festival debut!!! Sex, Drugs and Broccoli, random assortments of randomness! We are a sketch comedy show of questionable values and morals. Come join us for 6 nights of debauchery, a few laughs and many tears!!!

Darin' Joes Power Peepz:
Simon Yang
Fane Tse
Jossette Jorge
Darlyne Dolap
Roberto Castillo
Josh Hallem

Location:
Studio 16
1555 W. 7th Ave.

Order of Shows (Comedy 18+)
Sept 10th 5 pm Half Price Show
Sept 12th 7:55 pm
Sept 13th 9:45 pm
Sept 14th 5:25 pm
Sept 17th 8:50 pm
Sept 18th 2:10 pm Part Proceeds go to the Food Bank

Ticket Info available at www.vancouverfringe.com
---
Pictured are: (L. to R.) Tyler Tanabe and Tracy Okubo in Kumu Kahua Theatre's production of "Ghosts in the Plague Year", by Dennis Carroll; based on a story by Dennis Carroll and Bob Okazako. The production will play at Kumu Kahua Theatre, 46 Merchant Street in downtown Honolulu, from August 26 - September *26, 2010.
Photo by Kaveh Kardan
Kumu Kahua Theatre (Honolulu, HI)
Ghosts in the Plague Year
by Dennis Caroll
August 26 to September 26, 2010
See News story.
---
---