Lodestone Theatre Ensemble (LA, CA)
The Little Adolfs
by Cynthia Q. Ignacio
directed by Alberto Isaac
featuring James Huang, Kennedy Kabasares, Derek Kadota, Jeff Liu, Leonard Wu, Robert Wu and Harry Du Young
Gang leader Mitchel Moreau rules Divinity High with an iron hand, until a series of mysterious stories are published, vilifying him in excruciating detail. His violent hunt for the blackmailer leads to a show-down that will change the school forever.
THURS, OCTOBER 6th, 2005
8:00 PM
GTC BURBANK (Grove Theatre Center)
1111-B West Olive St.
Burbank, CA 91506
(inside George Izay Park, just west of S. Victory Blvd.)
FREE ADMISSION (but donations gladly accepted and encouraged).
---
38th Parallels
written & Performed by Terry Park
October 13 to 15, 2005
What happens when a Korean American boy meets a semi-Nazi resort owner in Australia? What do you do when an 80-year-old halmoni points at you and yells: "Entertain me!" And just what is "fry sauce"?
New York City, NY -Korean-American performer and activist Terry Park will present his full-length solo show 38th Parallels on Thursday 10/13, Friday 10/14 and Saturday 10/15 at 8 p.m. at the UNDER St. Marks as part of his masters thesis at the Gallatin School of Individualized Study.
38TH Parallels is an experimental, multimedia, diasporic, autobiographical exploration of home, history, and memory by Terry Park. Accompanied by a DJ and a traditional Korean drummer, Park fuses storytelling, character monologues, spoken word, and hip hop as he takes us from his mother's house in Pyongyang to a Salt Lake City "nut house" to a love motel in Seoul and all points in between, mixing and spinning multiple voices, spaces, and perspectives to explore themes of migration, trauma, mourning, war, family, race, rebellion, and reunification.
---
Lodestone Theatre Ensemble: (Los Angeles, CA)
BOOT CAMP FUNDRAISER PART 2:
BOOT CAMP CHALLENGE FOR AM2
OCTOBER 16, 2005
WHERE: MARINA DEL REY PIER (end of Washington Blvd. )
HOW MUCH: $20 (for a butt-kicking, endorphin racing good time.)
Join Ron Eustis, certified personal trainer, for Lodestone's second boot camp-style physical training fundraiser.The course includes running on the sand and a series of army-style strength-training exercises. If you're looking to get some cross-training at the beach or if you're serious about making your backside tighter, this is the boot camp for you. This is a challenging course, not for the faint of heart, body or lungs. It will hurt. But your body will like it. Get ready to sweat, burn off calories, and tighten your muscles.
Ron Eustis has been a CPT for over twelve years. He trains private clients at Fearless Fitness Studios in Marina del Rey. Proceeds benefit Lodestone Theatre Ensemble's production of American Monsters 2 (AM2), opening on October 29th at GTC Burbank.
Ten people maximum. To register, e-mail Oanh Ly at shoelove@gmail.com. We will ask that you send in a check to hold your place in the class.
---
Atlantic Theatre Company (NYC, NY)
The Intelligent Design of Jenny Chow
by Rollin Jones
previews August 31, 2005, opens September 19, 2005
---
Vortex Theatre Co. (NYC, NY)
Deviant
by A. Rey Pamatmat
October 7 to 23, 2005
Worlds collide when Sara and Valerie — a couple pursuing the American dream — find out their new roommate James is a gay prostitute too jaded to believe that dreams still matter. When lives and dreams intertwine in the too-close quarters of their New York apartment, this unlikely trio turn to art, drugs, and each other while searching for ways to connect. At once gritty and poignantly lyrical, this new play by rising Filipino playwright A. Rey Pamatmat signals an exciting new voice in American theater.
---
Rainier Valley Ensemble Theatre presents:
SATIAILEMOA: Searching Between The Stars
October 13 to 30, 2005
October 13 thursday (opening) at 8pm
Thursdays thru Saturdays - 8pm
October 16,30 - 3pm show
*2 ASL Interpretted Performances TBA

AT:
Rainier Valley Cultural Center
3515 S. Alaska St. & Rainier Ave. S. (Columbia City)
www.rvetheatre.org
info: 723-2590

All performances are Pay-What-You-Can!

Our Mission: Making Theatre Accessible To Everyone!

+++++++++++ ++++++++++
Have you ever questioned who you are and where you come from? Have you ever taken things for granted? Take a journey with Anthony Malaki who looks to the stars, with the help of a revered Auntie who helps him find pride in his culture and in himself. Share a Samoan creation story and witness the beauty of dance and music that opens the doors to the beauty of this South Pacific nation.
---
Pan Asian Repetory Theatre (NYC, NY)
Last Emporer of Flushing
performed and written by Alven Eng
Oct 20 & 22, 2005
Part of Pan Asian Repertory Theater's 2+2 Nights Only series at The West End Theatre, 263 West 86th St., between Broadway and West End Ave.
The series is being directed by the wonderful Ernest Abuba (and yes Last Emporer is the sequel, and most likely final accord, to The Flushing Cycle which many of you have seen).
THE LAST EMPEROR OF FLUSHING explores the irony/tragedy of a child that struggled mightily to adjust to "Father's Knows Best" Americana Flushing, only to find that struggle irrelevant in the 21st Century pan-cultural Flushing (NYC's second Chinatown) . . . sort of like The Last Emperor paying admission to gain entry to The Forbidden City once his childhood home.
---
Pan Asian Repertory Theatre (NYC, NY)
Experimental/Emerging Artist Forum
2+2 NIGHTS ONLY
Directed by Ernest Abuba
NEW VISIONS, NEW VOICES, NEW PROMISES
Program B
Thur. Oct. 20 & Sat. Oct 22, 8pm
Kendra Ware in Recollections co-written by Naoko Maeshiba

Farah Bala in To The Death of My Own Family by David L. Meth

Alvin Eng in The Last Emperor of Flushing
Tickets: $15, call 212.868.4030 to purchase tickets.
At THE WEST END THEATRE
263 West 86th Street between Broadway and West End Ave.
---
Highways Performance Space
Carnalville!
October 30, 2005
1653 18th St, Santa Monica, CA
Presented by TeAda Productions & Highways Performance Space
Curated by Kristina Wong and Marcus Kuiland-Nazario

Featuring a cavalcade of performance installations by:
Lindsey Haley & Ayde Gonzalez
Kennedy Kabasares
Gul Cagin
Howard Cohen
Pete Lee
Lorely Trinidad
Viet Le
Cuca Esteves
Mariel Carranza
Monica Moran
Raquelito Guiterrez
Butchalis de Panochitlan
Gennifer Hirano
Maria Turnmeyer
---
Kumu Kahua Theatre (Honolulu, HI)
The Work #9
November 1, 2005
Kumu Kahua Theatre presents as part of its Dark Night Series THE WORK #9, where emerging theatre directors compete for artistic bragging rights. THE WORK #9 will play for one night at Kumu Kahua Theatre, on Tuesday, November 1 at 7:30 p.m.
Two emerging directors are showcased in a competitive format. Each director is allowed a limited amount of time to stage the same prepared but unrehearsed scene, using the same actors, on the same night, one right after the other, in front of a live audience. Don't miss the Iron Chef of Hawai'i theatre.
The two directors for this night's challenge are Chi Ho Law and Gerard Elmore. They will be directing a short play by writer Riana DeVoile, Go Home Haoles!
Tickets for this event are $5. Seating is limited, so call and reserve your seat soon. For reservations call 536-4441 Monday through Friday 11a.m.-3 p.m. Kumu Kahua Theatre is at 46 Merchant Street in downtown Honolulu. For more information about this and other Kumu Kahua productions, visit www.kumukahua.org.
Kumu Kahua productions are being supported by the State Foundation on Culture & the Arts, celebrating more than thirty years of culture & the arts in Hawai'i; the Mayor's Office of Culture & the Arts, Mufi Hannemann, Mayor; The Hawai'i Community Foundation; Hawai'i Council of the Humanities; and Foundations, Businesses & Patrons.
---
18 Mightly Mountain Warriors
OPM
LA FESTIVAL of SKETCH COMEDY!
NOVEMBER 4, 5 2005
Friday, Saturday 8pm
The 18 Mighty Mountain Warriors are proud to be a part of the 4th Annual LA Fest of Sketch!
18mmw will be appearing with a bunch of great groups. Check them all out! And check us out! Look for audience favorites:
- World Cup 2002!!
- A John Woo Family Dinner!!
- And maybe.some NEW MATERIAL?
Well, you'll have to show up to find out! Our set will be 40 minutes of non-stop hilarity!
DOUBLE-PLUS BONUS: On Saturday, our good friends OPM will perform at 7pm.
Check out both OPM and 18mmw on Saturday 11/5 for a double-blast of Asian
American sketch comedy!
WHAT: 18 Mighty Mountain Warriors at 4th Annual LA Fest of Sketch!
WHEN: November 4, 5 Friday and Saturday 8pm
WHERE: The Lillian Theatre, 1076 N. Lillian Way, Los Angeles, CA 90038 (one block West of Vine, on the SE corner of Santa Monica Blvd.)
PRICES: Tickets: $10 a show, $40 five show pass, $65 ten show pass, Cash only at the door
Reservations/Info: online at: http://www.4lafs.com/performers.php.
---
Mulberry Street Theater (NYC, NY)
presents the EAR to the GROUND series:
JET STREAM
by Perry Yung with In Mixed Company.
Nov 3 to 5, 8pm
70 Mulberry St. NYC
$15 general/$13 students and seniors.
RESV. (212) 349-0126
Perry Yung and Maura Nguyen Donohue, together with Peggy Cheng, Brian Nishii, Richard Ebihara, and guests Abby Chan and Julian Barnett will present JET STREAM, a new multimedia performance piece looking at contemporary interculturalism through the movement of wind and bodies. Set against images of modern day Vietnam, Hong Kong, Japan and the United States, this celebration of the diaspora uses dance, video, live music and personal narratives to reveal both the chaos and the calm of multiracial and multinational Asian identities. The work illustrates how culture can transcend borders of race, nationality and gender. Perry Yung, an American born Chinese, will craft a Japanese Zen bamboo flute (shakuhachi) each night on stage. Ideas like "turbulence" and "resonance", common in the building of a flute, will be explored by the dancers and blended with elements of pop culture for a global perspective. This performance is made possible in part by the Manhattan Community Arts Fund/New York City Department of Cultural Affairs, administered by the Lower Manhattan Cultural Council.
This is a shared evening with Keo Woolford's Island/I Land, directed by Roberta Uno.
More info at -
http://www.htchendance.org/mstcalendar.html
---
Diverse City Theatre (NYC, NY)
Fundraiser with Lea Salonga
November 7, 2005
See News story.
---

Speak Theater Arts (Kirkland, WA)
N*gger, Wetb*ck, Ch*nk
by Allan Axibal, Miles Gregley
November 4 & 5, 2005 (Kirkland, WA)
Further shows in Chicago and Minneapolis
Blending theater, hip-hop, stand-up comedy, slam poetry, and true-life stories with their own original style, Axibal, Gregley, and Rafael Agustin, take on one of the hottest issues around...race...in this premiere production from LA's Speak Theater Arts.
---
SIS Productions (Seattle, WA)
Sex in Seattle: Episode 12
My Ultra Quirky Asian American Wedding
October 28 to November 19, 2005
It's a wedding and you're invited! Elizabeth's getting married and Harold's quite a catch - he's a successful businessman oozing with confidence and charm. Plus, he's Chinese! What more could a nice Chinese gal from Seattle ask for? Then why are all her friends trying to stop the wedding? Maybe they just don't want her future name to be Mrs. Harry Chinn? Or maybe they think her future husband's up to no good? Or could it possibly be that her high school sweetheart wants her back for himself? Find out the answers to all these questions and more in Sex in Seattle, Episode 12: My Ultra Quirky Asian American Wedding!
---
Bindlestiff Studio
AATC (SF, CA)
Banyan
by Jeannie Barroga
November 2 to 19, 2005
The reluctant heroine, Ona, discovers company secrets and takes and adventurous journey revealing them. There is another kind of danger strolling through paradise, however. Escaping one world weighed down in intrigue and shadiness into another with its own danger laced with devouring spirits teaches Ona and her brother, Ian, the perils and necessities of taking stands. Her trek is a thinly disguised homage to Dorothy's accidental travel to the MGM-tinted Oz, with her trio of guards resembling other Oz-like characters.

See News.
---
Group II Theatre (NYC, NY)
Jane Ho
by John Pallotta
November 4 to 19, 2005
How heart-breaking it is for a woman to waste years of her life mourning the make believes The images of lost dreams and the hurt of wasted hope. She lives her days with burning tears for a lost yesterday. Anticipating that her days would bring her the warmth of sunshine, tomorrow. If she only knew some years ago that yesterday, today, and tomorrow are only the everlasting NOW . Jane Ho is a sexy, disturbing and ultimately moving exploration of the inner workings of the life of a high priced call girl. It recently had a workshop reading at the Dramatist Guild in NYC.
---
Unofficial New York Yale Cabaret (NYC, NY)
Three Children
by Puay Tin Leow, directed by Alec Tok
November 4 to 17, 2005
Three Children, which has been performed around the world, tells a haunting tale of three Chinese immigrants to Malaysia in a quest for their roots as they recount both the stories told to them as young children as well as those from their own vivid experiences. The play deals with timely issues of displacement and identity as three Chinese immigrants journey back to a childhood growing up within the harrowing world of post-colonial Malaysia where baby girls are sold for five dollars each and where lost souls roam the earth.
Tickets: $15. For advance purchase, visit www.theatermania.com or call (212) 352-3101. Doors open at 6:30 for dinner and drinks (no mimimums). For more information: www.unyyc.org or (212) 769-7969
---
East West Players
Japanese American National Museum (Los Angeles, CA)
Happy Moon Day, Holly Woo
By Jiehae Park
November 10, 2005
HAPPY MOON DAY, HOLLY WOO centers around the Jonathan Kim family whose wife abandoned them. To keep up his children's spirits, Jonathan desperately channels Donna Reed and declares every day a new holiday. The local high school, which Junior (accidentally) torched last spring, has recently been acquired by corporate soft-drink giant Cream Cola and is undergoing some major changes of its own. Daughter Darlene has the simple solution to all their problems: adopt a homeless senior citizen to be their "New Grandma." Things can't possibly get any worse ˆ until Mom comes home.
Free Admission
Thursday, November 10 @ 7:30 pm
Japanese American National Museum
369 E. First St., Los Angeles, CA 90012
---
Bindlestiff Studio (Bay Area, CA)
Overfensive
Overseas Artists
November 10 to 19, 2005
8pm Thursday-Saturday...bindlestiff; sketch comedy troupe returns
During these rough times and challenges in life OA, (Overseas Artists), with Bindlestiff Players are back after 4 years of change and growth.
Celebrating their return to Bindlestiff Studio, OA is Back with satirical melodramas honoring diversity and similarities through light yet heavy humor.
This time, on a mission; to help bring back smiles and give back by laughing at themselves, their Pan-Asian families and all other forms of civilization and their forefather's forefathers, and probably some other folks.
It's therapeutic Fun filled family enjoyment for All Ages! So bring your kids, no don't.
and oh yeah, we're helping raise money for our momma's house, Bindlestiff Studio, as we embark on a new journey to challenge EVERYONE to help raise funds so we can bring it all back home where it all began, on 6th Street,
Bindlestiff Alley
505 Natoma corner 6th St. (between Howard and Mission)
San Francisco, CA 94103
doors 7:30pm, show @ 8:00pm
$8-15 Sliding Scale
415.255.0440
www.bindlestiffstudio.org
Yo whatchya heard!!?
---
First Voices (Bay Area, CA)
Mermaid Meat: The Secret to Immortality
Kuan-Yin: Our Lady of Compassion
November 11 and 12, 2005
Chinese and Japanese ghost stories featuring award-winning storyteller Brenda Wong Aoki with Asian jazz pioneer Mark Izu, Taiko soloist Janet Koike and KK Aoki Izu. Directed by Obie Award winning Jael Weisman.
Friday & Saturday, November 11-12, 2005 8pm
Tickets (415) 292-1233 * www.jccsf.org/arts
Eugene & Elinor Friend Center for the Arts, Kanbar Hall
Jewish Community Center of San Francisco (JCCSF) * 3200 California Street at Presidio Ave
Special download from Brenda Wong Aoki's new book/CD http://www.firstvoice.org/MermaidMeat_CD.html
Includes mature themes and erotic content, not recommended for children under 10

Mermaid Meat: The Secret to Immortality
****** Book and CD ********

Get your advance sales copy at the Performance, November 11 & 12. $20.00
For more information: 415-221-0601 * sarahflorida@earthlink.net

Brenda Wong Aoki announces the release of "Mermaid Meat: The Secret to Immortality," a book and accompanying CD of four of her signature Japanese ghost stories. Presented in text with full color woodblock illustrations, these tales of passion and pathos are imbued with a modern sensibility grounded in the depths of legend, with music by renowned jazz pioneer Mark Izu.
---
JENNIFER PAZ LIVE!!!!!!!
THE SILENT MOVIE THEATRE
611 North Fairfax Avenue
Hollywood, California 90036
(one-half block south of Melrose Avenue)
Wednesday: November 16, 2005
Tickets: $20.00
Showtime: 7:30 pm
To mark the release of her new CD, Awakenings.
Cabaret at ULTRASUEDE

661 North Robertson Boulevard
West Hollywood, California 90069
(close to Santa Monica Boulevard)
Thursday: November 17, 2005
Tickets: $20.00
Showtime: 7:30 pm
Ticket Purchase:
To purchase tickets for either performance or for further information, please go to www.plays411.com. Be sure to select the correct performance date when purchasing tickets as there are no refunds or exchanges. All seats are general admission. All tickets will be available at the box offices of the Silent Movie Theatre and UltraSuede 1 hour prior to showtime.
---
Hi Society!
Ali Wong
November 17, 2005

Up-and-coming comic Ali Wong will be headline her first show, HI
SOCIETY!, with Randall Park and host Kevin Camia on Thursday, November 17th, 2005 at the Dark Room in San Francisco at 8pm.
Unafraid of flashing her buttcrack and sharing her experiences in the gynecologist's stirrups, Wong possesses the voice and bodily movements of white men with dreadlocks, Chinese ladies with pink plastic Thank You bags on Muni, and e-card cartoon characters, to name a few. Within only three months, she has attracted a large fan base that ranges from elderly Asian American women to young Black couples in the heart of downtown Oakland.
---
The 37th Annual International Taiko Festival (San Francisco, CA)
November 18 to 20, 2005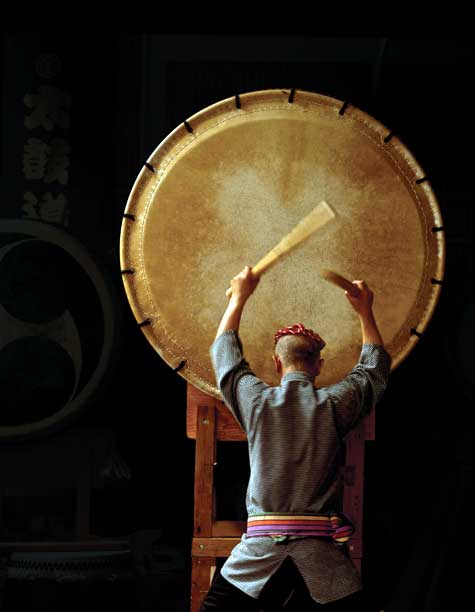 Grand Master Seiichi Tanaka and San Francisco Taiko Dojo (United States)
Butoh-dance legend Koichi Tamano (United States)
Noh/Kabuki musician Kiyonari Tosha (Japan)
and Ensemble Wako Daiko (Japan)
WHEN: Friday, November 18 @ 7 PM
Saturday, November 19 @ 7 PM
Sunday, November 20 @ 3 PM
WHERE: Yerba Buena Center for the Arts Theater
700 Howard St @ Third in San Francisco
TICKETS: $38/$42 general; $32/$38 student, senior, YBCA members
BOX OFFICE: (415) 978-ARTS (2787) or online at www.ybca.org
MORE INFO: www.taikodojo.org
Returning to San Francisco after 20 years, the 37th Annual Taiko Festival is an awe-inspiring and moving drum production, that blends thundering percussion, exquisite music, stunning regalia, athleticism, dance, and martial arts. This limited engagement of premier, world-renowned Japanese and American Taiko ensembles can only be experienced for one amazing weekend at one place in America.
---
PAN ASIAN REPERTORY THEATRE'S
CAMBODIA AGONISTES
Book & Lyrics by Ernest Abuba
Music by Louis Stewart
Direction and Musical Staging by Tisa Chang
REMAINING PERFORMANCES
Tuesday 15th – 7:30
Wednesday 16th – 7:30
Thursday 17th – 7:30
Friday 18th – 7:30
Saturday 19th – 3:00 & 7:30
Sunday 20th – 3:00

---
Kumu Kahua Theatre (Hawaii)
Age Sex Location
by Dennis Carrol
October 27 to November 27, 2005
In Dennis Carroll's
Age Sex Location
, four generations of a local family confront the complexities and perils of cyberspace. When a computer is brought home to help daughter Janine with her job, everyone wants to log on. But the family's existing problems-financial troubles, Alzheimer's, parent-child conflict-only get more intense in the world of Internet gambling and online chat-room dating. A four-person "Compuchorus" calls out Internet jargon, pop-up advertising and Instant Messages, as the computer becomes a complex and sinister character.
See News story
---
Lodestone Theatre (Los Angeles. CA)
American Monsters 2
Written & produced by Corinne Chooey, Isaac Ho, Angela Kang, Oanh Ly & Judy Soo Hoo
October 29 to November 27, 2005
Directed by Miranda Yousef
Produced by Jeff Liu
Starring
Feodor Chin, David J. Lee, Dom Magwili, Freda Foh Shen, Linda Shing, Jennie Yee, Peggy Ahn, Ren Hanámi & Michael Kuya.
AM 2 is a collection of five original one-act plays based on the Grimm Brothers fairy tales. Each of these modern adaptations lifts and twists an original dark element from the Grimm's morality tales. One man, born at the beginning of time, wreaks havoc upon the lives of five different mortal women who share the same familial bloodline.
October 29 - November 27, 2005
Thursday - Saturday 8 PM, Sunday 2 PM
Special Performance Halloween Night, October 31, 8 PM!
October 27-28, 8 PM (Low Price Previews)
No show Thanksgiving, Nov. 24
General Admission $15
Students & Seniors (w/valid ID) $13
Groups of 10+ $11
October 29th Opening Night Gala (w/reception) $25
October 27-28 Previews $8
GTC Burbank
1111-B W. Olive Ave.
Burbank, CA 91506
FOR RESERVATIONS, PLEASE CALL (323) 993-7245
The theatre is in George Izay Park between S. Victory Bl. and N. Griffith Park Bl.
Park near the jet plane at 1111 W. Olive and walk past the Olive Recreation center. The theatre is behind the rec center; the entrance faces the softball fields.
For more information and directions: go to http://lodestonetheatre.org
---
National Asian American Theatre Co. (NYC, NY)
Cowboy vs. Samurai
by Michael Golamco
November 4 to 27, 2005

A contemporary retelling of Cyrano de Bergerac set in the mythic American west.
Directed by Lloyd Suh
With: Timothy Davis, Joel de la Fuente*, C.S. Lee*, Hana Moon*
November 4 ˆ 27, 2005
Tuesdays ˆ Saturdays, 7:00 pm
Saturdays, Sundays, 3:00 pm
(exceptions: 11/5: no matinee; 11/24: no show; 11/25: additional 3:00 pm)
Previews: 11/4 ˆ 11/6 ($15)
Opening: 11/8 ($50)
Run: 11/9 ˆ 11/27 ($19)
For tickets: call (212) 352-3101 or (866) 811-4111
Previews: 11/4 to 11/6 ($15)
Opening: 11/8 ($50)
Run: 11/9 ˆ 11/27 ($19)
For tickets: call (212) 352-3101 or (866) 811-4111
Tickets can be purchased online 24 hours a day:
http://www.theatermania.com
For group sales call: (212) 244-0447
---
La MaMa E.T.C. Presents
KINDING SINDAW
in
SULTAN KUDARAT
November 10 to 27, 2005
Dance drama based on the historical story of the 17th century Philippine ruler and his People of Maguindanao

Thurs-Sat at 7:30 PM, Sun at 2:30 PM and 7:30 PM (1 hr 10 min runtime)
November 10-13, 17-20, and 24-27, 2005
La MaMa E.T.C.
74A East 4th Street
New York, NY 10003
212-475-7710
TICKETS: $20.00. STUDENT, SENIOR AND GROUP DISCOUNTS OFFERED.
Online Ticketing: www.lamama.org

New York - Kinding Sindaw's latest dance drama "Sultan Kudarat," (Lord Kudarat) resurrects the monumental story of the 17th century ruler and his people of Maguindanao (Flooded Plains) - from Sultan Kudarat's ascendancy, his defeats by the Spaniards and rival sultans and to his eventual triumph, when he united virtually all of present-day Southern Philippines against Spanish colonialism.
---
Honolulu Theatre for Youth
Seattle Children's Theatre
Nothing is the Same
By Y York
October 7 to December 3, 2005
ASL Interpreted School Matinee 11/9
ASL Interpreted Public Matinee 11/12
Recommended for ages 8 and up
Grades 3 and up
Eve Alvord Theatre
Running Time: 1 hour and 20 minutes
Originating from a series of interviews with people who were children living in Hawaii during World War II, this story celebrates the joys and triumphs of childhood while recognizing the exclusions and sadness that come along with it, especially at a time of national upheaval.
Oahu, Hawaii, 1941, is a wonderful place to be an eleven-year-old kid. The town is filled with people who come from all over the world; the sailors at Pearl Harbor are usually good for a candy bar or toy; and you can always find someone to play with. Mits, George, and Bobi are good friends who rely on each other. Until December 7. After the bombs fall on Pearl Harbor, the kids' lives are changed forever. Loyalty is challenged every day and friendships that are tested fail. How can these children expect to understand their changing world when they see fear and suspicion all around them? Brought to us from Honolulu Theatre for Youth, this touching, thought-provoking, and funny story is a good lesson about belonging˜to a group of friends, to a community, and to a country.
---
East West Players (LA, CA)
Equus
by Peter Shaffer
October 16 to November 20, 2005
extended to December 4
Equus
is an electrifying journey into the mind of a 17-year old boy who senselessly and systematically blinds six horses with a steel spike. As a psychiatrist explores the young boy's tortured psyche, the play becomes a shattering confrontation between the passionate spirit of the life force itself and the distortions forced on the spirit by "civilized" society. East West Players has eagerly awaited the opportunity to produce this Tony Award-winning play which will star veteran Asian American actor
George Takei
in the lead role of psychiatrist Martin Dysart.
See News story.
Review:
The story of a psychiatrist and his young, horse-blinding patient is deftly staged in the Equus revival at East West Players.
By David C. Nichols
Special to The Times

Oct 28 2005

During the compelling revival of Equus at East West Players, theatrical gestures repeatedly ride past mere effect into pure expression. Under the capable guidance of director Tim Dang, playwright Peter Shaffer's celebrated study of a child psychiatrist and his horse-blinding patient slowly but surely pierces our collective viscera.
The complete article can be viewed at:
http://www.calendarlive.com/stage/reviews/cl-et-equus28oct28,0,6589289.story?coll=cl-home-more-channels
---
Golden Thread Productions presents
ReOrient 2005
Seventh Annual Festival of Short Plays
Placing the Middle East Center Stage
November 11 to December 4, 2005
WHERE: The Magic Theatre (Fort Mason Center, Bldg. D, 3rd Floor, San Francisco)
TICKETS: Thursdays-Sundays: $10-$30
Special Ticket Offer: All Wednesday shows are $10
BOX OFFICE: (415) 626-4061; www.goldenthread.org
PHOTOS: Contact NEQA/PR for high-res jpegs (bflournoy@quinn-assoc.com)
DESCRIPTION:
Golden Thread Productions hallmark event, ReOrient: the annual festival of short plays about the Middle East, is back for another thought-provoking and transformative season. For four weeks each year, this one-of-a-kind festival turns San Francisco into a mecca for innovative, spirited, and attention-grabbing theatre from around the world.
---
Bindlestiff Studio (San Francisco, CA)
Alamat (Legends)
by Rodolfo Carlos Vera
October 6 to 8, 2005
October 21 to 22, 2005
December 9 to 10, 2005
See News story.
---
HapaLis Prods (Los Angeles)
Three Sisters
by Anton Chekhov
translation by Paul Schmidt
November 4 to December 11, 2005
Anton Chekhov's masterpiece Three Sisters will be interpreted with an ethnic nuance in the Los Angeles premiere of Paul Schmidt's critically lauded translation at the Gene Bua Acting for Life Theatre, opening November 4. The Prozorov siblings are portrayed as hapas (multi-ethnic people of partially Asian descent) by hapa actors. The characters' restlessness and alienation from the townsfolk is thus not only a matter of class and education but also ethnicity. Set on the verge of the modern world, this production will explore themes of heartbreak, lost time, displacement, and hope, asking "What will happen to those unprepared for the future?"
The production's goal, say the producers, is to "discover the humanity of ambition, desire, and need through the artistry of Chekhov's play and Schmidt's words." The siblings' inexorable loss of their late Chinese-Russian mother's culture will be suggested by Mina Kinukawa's elegant set design, Dennis Yen's evocative sound design, and Robert Oriol's delicate lighting, while the production remains faithful to the text, which has been previously performed at ART and ACT.
Says director Alina Phelan, "We all feel how our day-to-day existence collides with the dream of who we want to be. The dream can sometimes, just like Moscow, lie beyond our grasp. Watching these people pursue-or not pursue-their dreams can be remarkably funny, because we recognize our own behavior within that. We may see ourselves mirrored in the characters in this play."
Three Sisters is presented by HapaLis Productions in association with Theatre of NOTE and the Gene Bua Acting for Life Theatre. The cast includes Millie Chow, Russell Edge, Chris Payne Gilbert, Charls Sedgwick Hall, Rena Heinrich, Phinneas Kiyomura, Jonathan Klein, Elizabeth Liang, Jeremy Lucas, Trevor H. Olsen, Lucy Owen, David Ross Paterson, Patricia Place, and Jason Sino.
When: Opens November 4. Plays Fri/Sat 8 p.m., Sun 2 p.m. through Dec. 11
Where: Gene Bua Acting for Life Theatre, 3435 W. Magnolia Blvd., Burbank
How Much: $18 regular admission; $25 gala Nov. 5
Reservations: 323-938-7491. More info: http://threesisters.seetheglobe.com
---
GENseng (Genseo, NY)
KWATZ!: THE TIBETAN PROJECT: THE SOUND OF A HAMMER HITTING THE HEAD
by Ernest Abuba
December 1 to 3, 2005
GENseng presented the university premiere.
---
Mu Performing Arts (Minneapolis, MN)
TenChi Taiko of Mu Daiko: Drums of Heaven and Earth
December 2 to 11, 2005
In December, Mu Daiko taps into the earthy energy of pounding drums and the ethereal powers of the heavens for their annual taiko concert. TenChi Taiko of Mu Daiko: Drums of Heaven and Earth combines muscle and spirit to create a musical experience like no other, where rhythms resonate in your ribcage, drummers move like dancers, arms wave, sticks fly and voices shout from deep within the soul. The second weekend, internationally renowned Kenny Endo and his Taiko Ensemble join Mu Daiko onstage. The annual Mu Daiko concert, TenChi Taiko of Mu Daiko: Drums of Heaven and Earth, takes place weekends December 2-11, 2005 at The Southern Theater (1420 Washington Avenue South, Minneapolis). Performances take place Fridays & Saturdays at 8pm and Sundays at 2pm. First weekend (Dec. 2-4 featuring Mu Daiko solo) tickets are $20. Second weekend (Dec. 9-11 featuring Mu Daiko with special guests Kenny Endo and his Taiko Ensemble) tickets are $25. (Ticket prices include a $2 Southern Theater building preservation fee). There is a $2 discount for students & seniors. Children under 12 get half off the general admission price. Group discounts are available opening weekend only. Call 612-340-1725 for tickets.
---
Highways Performance Space (Los Angeles, CA)
Asian Voices Greatest Hits Vol. 1
curated by Dan Kwong
directed by Alex Luu
December 8 to 10, 2005
Critically acclaimed performance artist Alex Luu presents/directs "ASIAN VOICES GREATEST HITS VOL. 1" with a bi-coastal cast that includes performers from New York, Boston, Los Angeles, and Oregon. "ASIAN VOICES GREATEST HITS VOL. 1" is the first gathering of the new voices & faces of Asian Pacific American performance art. Tackling timeless themes such as racial/personal identity, body/gender politics, racism, and family dynamics, the show promises to be hilarious, raw, no holds barred, poignant, and unforgettable.
WHAT: Asian Voices Greatest Hits Vol. 1
WHERE: Highways Performance Space
1651 18th St. (1/2 block north of Olympic Blvd.)
Santa Monica, CA
WHEN: December 8, 9, 10 (Thurs-Sat)
8:30pm
ADMISSION: $15 general; $12 students
RESERVATIONS: (310) 315-1459
*three nights only!
---
Mu Performing Arts
A special staged reading an original theater piece based on
Savage/Love
by Sam Shepard.
December 12, 2005
Randy Reyes will direct the work-in-progress that will be performed by Rebecca Wall, Sara Ochs, Wa Yang, Ethan Xiong, Eric Sharp, Kurt Kwan and Jeany Park.
The staged reading performance is free and open to the public.
Date: Monday, December 12, 2005
Time: 8pm
Venue: Mu Performing Arts studio space (NE Minneapolis)
---
Crowded Fire Theatre Co. (San Francisco, CA)
Porcelain
by Chay Yew
November 4 to December 17, 2005
Crowded Fire's 9th season begins with Porcelain by Chay Yew, a potent and lyrical examination of a young gay man's crime of passion. Nineteen-year old John Lee struggles against his alienation in a Britain whose homophobia and racism leave him very much alone. Now, instead of attending Cambridge as planned, he sits in a prison cell, having confessed to shooting his lover in the public bathroom where they had their first sexual encounter. A winner of the 1993 London Fringe Award for Best Play, Porcelain dissects John's crime through a prism of other voices – his Singaporean father, his memories of his lover, newscasts, man-on-the street interviews, and the Rorschach tests of a prison psychiatrist. Directed by Mei Ann Teo, Porcelain will run November 4 – December 17 (press opening November 5) at EXIT Stage Left. For tickets ($18-$25) call(415) 675-5995 or reserve online at www.crowdedfire.org.
---
East West Players (LA, CA)
The Nisei Widows Club Holiday on Thin Ice
December 9 to 18, 2005
See
News
story.
The cast performs Little Drummer Boy in the 2004 production of THE NISEI WIDOWS CLUB HOLIDAY ON THIN ICE. Photo by Michael Lamont
---
2g Productions (NYC, NY)
American Hwangap
by Lloyd Suh
December 15, 2005
AMERICAN HWANGAP
A New Play
By Lloyd Suh
Directed by John Clinton Eisner
with: Michi Barall, Tim Kang, Randall Duk Kim, Virginia Wang & Aaron Yoo
Thursday, December 15 at 7pm
FREE!
Followed by a Talkback with the Playwright
When Min Suk Chun returns from Korea on his 60th birthday to reclaim the wife and children he abandoned in the U.S. fifteen years earlier, he is forced to take stock of his life, his dreams, and what he left behind.
Reservations for AMERICAN HWANGAP are available online at www.larktheatre.org or by calling 212-246-2676 x22.
Reservations will be honored on a first come, first served basis.
Lark Studio, 939 Eighth Ave (between 55th & 56th Streets)
www.larktheatre.org
---
Bindlestiff Benefit Show!!! (Bay Area, CA)
Saturday, December 17, at 8pm!
@ LocusArts, 180 Capp @ 17th in the Mission
All ages, $7-15 sliding scale
(no one turned away for lack of funds)
The Stiff and our friends at Locus Arts are proud to present its last production of 2005, a Bands-for-da-Stiff benefit show to aid the Capital Campaign to guarantee Bindlestiff's return to its original location on 6th & Howard.
Featured lineup:
Pedro Gil (from LA!!!)
Praxis Roks
Sputterdoll
Echo of Bullets
The Bindlestiff Benefit compilation cd, Sinag Sining, will be released very soon! So soon, that you will be able to preorder the compilation at this show. The cd features UNRELEASED tracks from various local bands. Visit www.janekim.org for more info!!!
For more info please visit:
http://www.bindlestiffstudio.org
http://www.locusarts.org

---
Repertory Actors Theatre (Seattle, WA)
The Seven Chinese Brothers
December 23, 2005
---