The Atlanta Black Theatre Festival
presents a special Staged Reading of
Internal Bleeding
by Christine Toy Johnson
Saturday, October 6, 2012 at 11:30 a.m.
With Daryl "Chill" Mitchell, Leslie Bellair, Donna Biscoe, Eugene H. Russell IV, Naima Russell and Tony Vaughn
Directed by Denise Burse
at the Woodruff Arts Center 14th Street Playhouse, 173 14th Street, in Atlanta

Loosely based on a true story, INTERNAL BLEEDING tells the story of an Olympic bound gymnast who becomes estranged from his family after an accident leaves him paralyzed. A discussion with Ms. Johnson and Mr. Mitchell on how the play was re-imagined for an actor with a disability will follow the reading.
Tickets are $15 and are available online at http://www.woodruffcentertickets.org or at the Box Office, located at 1280 Peachtree Street in Atlanta (404-733-5000).
A portion of the proceeds will be donated to the Daryl Mitchell Foundation, which promotes accessibility and seeks to enhance the life of spinal cord injury survivors.
---
Asian Arts Initiative (Philadelphia, PA)
D e f i n i n g O u r s e l v e s:
Performance at the Intersections of Art and Social Change
Sunday, October 7, 2:00 - 4:30 p.m.
Performance Garage, 1515 Brandywine Street, Philadelphia PA

Ananya Dance Theatre performing Tushaanal Fires of Dry Grass, 2011. Photo by V. Paul Virtucio.

Join us this Sunday for a riveting afternoon of presentations and conversations about the ways and means of artistic practice for social change, featuring:
Performances by Ananya Dance Theatre from Minneapolis, Minnesota and Philadelphia artist Germaine Ingram
Followed by roundtable discussion with social activist, educator, choreographer Ananya Chatterjea and local artists involved in social change practice.
This event is free with advanced reservation requested. Click below or call (215) 557-0455 to reserve tickets.
---
Berkeley Repertory Theatre (Berkeley, CA)
Chinglish
by David Henry Hwang
August 29 to October 7, 2012
extended to October 21
West Coast premiere.
Chinglish starts previews in Berkeley Rep's Roda Theatre on August 24, opens August 29, and runs through October 7, 2012. It plays on South Coast Rep's Segerstrom Stage from January 25 through February 24, 2013, and then appears at the Hong Kong Arts Festival from March 1 through March 6, 2013. For more information, visit berkeleyrep.org or www.hk.artsfestival.org.
---
East West Players (Los Angeles, CA)
Encounter
By S.M. Raju and Aparna Sindhoor
Music by Isaac Thomas Kottukapally
Directed & Choreographed by Aparna Sindhoor and Anil Natyaveda;
Inspired by a short story by Mahasweta Devi
September 6 to October 7, 2012
ENCOUNTER explores different confrontations - with the Divine, the Self, Bob Marley, Love, and the Military. In association with Navarasa Dance Theater in Massachusetts, ENCOUNTER mesmerized audiences during the National Asian American Theater Festival. It is now brought in its full version, continuing to expand EWP's boundaries to include South Asian voices and multi-disciplinary forms such as Indian dance.
See News story.
---
ACT( Seattle, WA)
From Uncle Ho to Uncle Sam
by Trieu Tran with Robert Egan
September 7 to October 7, 2012
A beautiful and powerful story about becoming a man and becoming American.
A Vietnamese boy journeys with his mother from the fall of Saigon to a Viet Cong re-education camp in the jungle, then to a refugee camp in Thailand, and, finally, to America. But in the New World he faces a turbulent passage to manhood shaped by his estranged father and by his own estrangement in the land of snow, hip-hop, urban gangs and clashing cultures. A riveting immigrant drama that vividly depicts what it's like to become American while you're haunted by the ghosts of Viet Nam.
Trieu Tran is a remarkably talented actor with a fast-rising career. Trieu earned his Bachelor in Performing Arts from The American University. He has appeared in numerous theatrical productions through the years. Notably, the role of Alan Strang in Equus (LADCC Nomination), the title role in Oedipus The King, The Legacy Codes (Dean Goodman Award) with TheatreWorks. Other favorites include: Rashomon, As You Like It, Richard III. He is also a frequent participant at the Ojai Playwrights Conference. Film: How High, Hancock, Tropic Thunder. The soon to be release drama Trade of Innocents alongside Mira Sorvino and Dermot Mulroney. Trieu is recurring on the new Aaron Sorkin series The Newsroom for HBO.
Tickets: http://bit.ly/pUckWx
ACTPass Members: no charge - included in your membership!
Adults: Single tickets start at $37.50
Students: $10
25 & Under: $15
---
Japanese American National Museum (Los Angeles, CA)
The Brothers Paranormal
by Prince Gomolvilas
October 7, 2012
Two Thai-American brothers launch a ghost-hunting business in order to capitalize on the nationwide increase in sightings of "Asian-looking ghosts." When the enterprising siblings meet a married couple who claims to be haunted by a terrifying spirit, everyone's notions of reality, fantasy, and sanity clash against the shocking truth.

---
Bindlestiff Studio presents:
The Strange Case of Citizen de la Cruz
September 27 to October 13, 2012
(Thurs - Sat) at 8pm; Oct 7 matinee at 2pm
Location: Bindlestiff Studio 185 6th St. San Francisco, CA
Tickets: $5 - $20; Click here for ticket info...

Luis Francia's "The Strange Case of Citizen de la Cruz" is a two-act political thriller that follows the evolution of the eponymous protagonist from mild-mannered husband with a sexual dysfunction to a risk-taking government agent whose virility is awakened by his missions. With measured amounts of satire, Luis Francia's play speaks on issues of radical nationalism--its effects and its outcome--with characters and situations that take aim at the manners and mores of Philippine politics. For mature audiences only. NOT FOR CHILDREN. Click here for more details..!
---
East West Players (Los Angeles, CA)
Evoke Festival
A festival of LGBT APA artists
October 11 at 8:00pm until October 14 at 12:00pm
This inaugural installation of the EWP Evoke Festival presents the vivid realities and imaginations of Lesbian, Gay, Bisexual, and Transgender APA artists.
Directed by Alison M. De La Cruz
Featuring the exciting new performance works by:
Raja Bhattar
Chueh Jun-Fung
Alicia Virani
and more
Join us as these artists evoke: imagination, stories, place, process, dialogue, memory, spirit, healing, dialogue and new work in the Asian Pacific American community.
ONLY 4 PERFORMANCES
Thurs. 10/11/12 8pm
Fri. 10/12/12 8pm
Sat. 10/13/12 8pm
Sun. 10/14/12 2pm*
Engage with our artists during post-show discussions and Family Brunch on 10/14/12.
Tickets are only $10
See News release.
---
SIS Productions (Seattle, WA)
Revealed!
a new performance art installation
October 20 to 23, 2012
Savor the stories, food and culture of one of the best kept secrets in the City! Take a one-of-a-kind theatrical walking tour (with food!) of Seattle's International District revealing the different characters - contemporary, historical and fantastical - of this unique cultural neighborhood. Enjoy snacks, surprises and special guests along the way!
Reserve a spot for Oct 20, Oct 22 and Oct 23!
---
Mu Performing Arts
Kung Fu Zombies vs. Cannibals
Written by Saymoukda Duangphouxay Vongsay
October 20, 2012
A staged reading funded by the Mu Performing Arts/Jerome Foundation New Performance Program
Direction & Dramaturgy by Randy Reyes
Music by Akiem Elisra
SYNOPSIS:
Modern civilization has collapsed beyond recognition and the earth is littered by zombies and cannibals. Two women from opposite ends of the world kill their way to salvation. Framed under the Five Buddhist tenets, their journey is told through an amalgamation of severed heads, forced kisses, human steaks, and a chorus of thugged-out monks.
NOTE: Contains strong language.
TICKETS: FREE - No reservations required
DATE: Saturday, October 20, 2012
TIME: 7:00 PM
VENUE: Studio 206
Ivy Building for the Arts
2637 27th Avenue South
Minneapolis, MN 55406
DIRECTIONS:
1. From the front entrance, take the stairs to second floor.
2. Follow signs to Studio 206.
---
---
hereandnow (Los Angeles)
The Brahmin and the Tiger
October 5 to 28, 2012
Nominated for a 2012 Ovation Award in "Lyrics/Music for an Original Musical," The Brahmin and the Tiger returns by popular demand to the Rosenthal Theater at Inner-City Arts.
A presentation by hereandnow theater company,The Brahmin and the Tiger utilizes original taiko music and movement to enliven a collection of folk tales gathered from throughout Asia and the Pacific Islands and create a transcendent experience for all ages.
---
Los Angeles Theatre Center (Los Angeles, CA)
Flipzoids
Written by Ralph B. Peña
October 4 to October 28, 2012
Directed by Jon Lawrence Rivera
Produced by PAE Live! and The Latino Theater Company
Thursday - Saturday 8pm | Sunday 3pm
General Price $30 | Students, Seniors $20
Groups 10 + $20 | $10 Thursdays (Limited number of $10 tickets available)
Featuring: Maxwel Corpuz, Becca Godinez & Ellen D. Williams
Flipzoids is a funny and highly moving story about three Filipinos navigating through the shifting landscapes of home, desire and loneliness. Set on a deserted beach in Southern California, the play examines what it means to be an outsider. Redford is a 20-something kid that hangs out at beachside restrooms searching for connections; Vangie is a nurse who memorizes the dictionary to sound more American; Aying, Vangie's mother, struggles with understanding a daughter to whom she has become an embarrassment. Together, they search to understand what it means to be Filipino and/or American - to be a hybrid. Contains partial nudity.

---
Silk Road Rising (Chicago, IL)
Threads of Silk: A Gala to Benefit Silk Road Rising
Saturday, October 27, 2012
5pm to 9pm
An exquisite dining experience featuring cuisine inspired by cultures along the Silk Road. Guests can also enjoy an open bar featuring luscious Silk Road Cocktails and Wines.
And while you dine, enjoy the fun and ever-so-lovely music of the Silk Road Cabaret Singers in a performance emceed by WTTW¹s Cheryl Hamada.
Tickets:
$175 per person
Ticket fee includes an $80 tax deductible contribution to Silk Road Rising.
To purchase tickets CLICK HERE or call Malik at 312-857-1234 x202.
Schedule:
5:00pm - Cocktails
6:00pm - Dinner
7:30pm - Cabaret Performance
Location:
The Narcissus Room
Macy¹s on State Street
111 N. State St., 7th Floor, Chicago, IL
---
Vancouver East Cultural Centre (Vancouver, BC)
and unitytheatre
Gold Mountain
Written by David Yip and Kevin Wong with Les Deux Mondes
At The Cultch
In collaboration with unitytheatre (Liverpool, UK)
October 23 to November 4, 2012
In an epic journey from a small village in China, to war-torn Liverpool, through the horrors of the Atlantic convoys, follow Yee Lui¹s story of friendship, addiction, and adversity. This stunning production features breathtaking imagery, engaging film, moving music, and extraordinary soundscapes.
---
Dreamland Arts (Minnesota, MN)
The Origin(s) Project: Memoirs in Motion
two one acts by Sun Mee Chomet and Katie Hae Leo
October 25 to November 3, 2012
The Origin(s) Project is an evening-length pairing of two one-woman shows. Comprised of Leo's "N/A" and Chomet's "How to Be a Korean Woman," this groundbreaking show explores the adoptee experience from an adult adoptee perspective.
We've created a super fun and poignant Kickstarter video as an intro to the show for those folks who haven't seen it yet (featuring Twin Cities' community members). :)
Please join us in whatever capacity you're able...whether you're simply forwarding this info to loved ones near and far or posting our Kickstarter link on Facebook or your blog or donating $1 or $1,000...this is a community event and this show is FOR YOU.
Shows are Thursday-Saturday, October 24-27 and November 1-3 at 7:30 p.m. with additional shows on Saturdays, October 27 and November 3 at 2:00 p.m.
Tickets officially go on sale September 15. Call Dreamland Arts at 651-645-5506 or visit www.dreamlandarts.com for details.
---
Mu Performing Arts (Minneapolis, MN)
2012-13 Season Kickoff
November 3, 2012
You are invited to Mu's season kickoff party to celebrate Rick's Ivey Award for Lifetime Achievement and our 2012-2013 Season! Join us at the residence of Jim and Mary Gearens for refreshments and entertainment as we gear up for another great year of theater and taiko. Hope to see you there!

DATE & TIME:
Saturday, November 3, 2012
2:00 PM Refreshments and conversation. Drinks and light fare provided.
3:30 PM Entertainment

LOCATION:
The Gearen Residence
4855 East Lake Harriet Parkway
Minneapolis, MN 55419

ADMISSION:
$50 suggested donation
All proceeds go to support our 2012-2013 season.

PROGRAM FEATURING:
Mu Daiko, Katie Bradley, Suzie Juul, Randy Reyes, Eric Sharp and more!
---
fu-GEN (Toronto, Canada)
The Plum Tree
by Mitch Miyagawa
November 5, 2012
A staged reading to read and discuss THE PLUM TREE by Mitch Miyagawa. Open to everyone, no charge and bring your own food & drink if you like. Led by fu-GEN¹s artistic director, David Yee.
Date: Monday November 5, 2012
Time: 7 PM
Location: fu-GEN workshop space at 157 Carlton Street (St. Luke¹s United Church) Suite 207
---
Silk Road Rising (Chicago, IL)
Night Over Erzinga
Written by Adriana Sevahn Nichols
Directed by Lisa Portes
October 9 to November 11, 2012
A Rolling World Premiere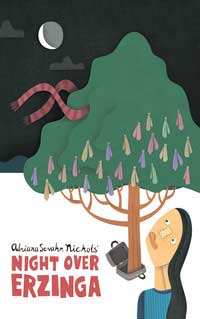 Pierce Hall at the Historic Chicago Temple Building, 77 W Washington St., Chicago
Spanning the Ottoman Empire to New York City, and three generations of an Armenian and Dominican family, Adriana Sevahn Nichols' Night Over Erzinga explores how a man can lose everything but his heart, and how a grandmother can reach through time, unearth an untold story, and bring her children "home." From collective tragedy to personal triumph, ancestors reunite with the living in a breathtakingly beautiful journey toward making peace with the past and reclaiming one's heritage.
Adriana Sevahn Nichols' Night Over Erzinga was originally commissioned and developed by Middle East America: A National New Plays Initiative created by Golden Thread Productions (San Francisco), The Lark Play Development Center (NYC), and Silk Road Rising (Chicago).
Silk Road Rising's production of Night Over Erzinga is part of a two city rolling world premiere that began at Golden Thread Productions in San Francisco (September 2011) and concludes in Chicago (October/November 2012).
Performance Schedule
Tuesdays at 7:30pm+
Wednesdays at 7:30pm++
Thursdays at 7:30pm
Fridays at 8:00pm
Saturdays at 3:00pm and 8:00pm
Sundays at 3:00pm
+ There will be one Tuesday performance on October 9, 2012.
++ There will be one Wednesday performance on October 10, 2012.
The play is approximately 2 hours and 30 minutes with one 10 minute intermission.
---
ACT (Seattle, WA)
Ramayana
WORLD PREMIERE!
Adapted and Created by Yussef El Guindi and Stephanie Timm
Direction by Sheila Daniels and Kurt Beattie
Choreography by Maureen Whiting
October 12 to November 11, 2012
Approximately three hours (with two intermissions)
One of the world's most beloved and enduring legends, brought spectacularly to life.
Romance! Action! Suspense! Come along for the ride as we bring one of South and South East Asia's greatest and most beloved epics to life. Ramayana tells the engrossing story of Rama, a young hero on a quest to rescue his beautiful wife from an evil king. Like all great stories, it delivers riveting entertainment while posing essential questions about the human condition. Perfect for the whole family, sumptuously staged with vivid costumes, fantastical sets, and re-imagined environments, Ramayana is an eye-popping roller coaster of a show of mythical proportions – and unlike anything you've ever seen in Seattle!
Explore the South and South East Asian cultures associated with the Ramayana by attending during one of the Eye On weeks. Each week features vendors, performers, and artists from local Seattle communities sharing their art and traditions with audiences. Arrive early (marketplace opens one hour prior to show time) to catch additional performances in the lobby, purchase a regional delicacy, view the art displayed throughout the theatre, and browse the beautiful handmade items on sale in our Asian Marketplace.
Dates of Eye On Weeks:
Eye On India: Oct 16-21
Eye on Indonesia and Cambodia: Oct 23-28
Eye on Thailand: Oct 30-Nov 4
Interested in performing or being a vendor during an Eye On week? For more information and availability, please email Alyssa.byer@acttheatre.org for performing opportunities and susanna.pugh@acttheatre.org for information about vendor opportunities.
Experiene all the Ramayana has to offer with the last installment of the Ramayana Lecture Series on Nov 3. In partnership with ACT's new adaptation of the Ramayana, the UW Southeast Asia Center and the South Asia Center at the Henry M. Jackson School of International Studies are co-sponsoring a four-part lecture series on the Ramayana in Southeast and South Asia.
---
Artists at Play (Los Angeles, CA)
Edith Can Shoot Things and Hit Them
by A. Rey Pamatmat
October 20 to November 10, 2012
See News story.
---
SIS Productions (Seattle, WA)
Insatiable! 7
November 8 to 12, 2012
SIS Productions is thrilled to present Insatiable! Seattle's 7th Asian American Playwrights' Festival, a week-long festival of play readings by local Asian American playwrights. With new works by Maggie Lee, Roger Tang, and Zheng Wang, the festival will feature a diverse range of stories and genres, from sci-fi noir to bold crime heists to conflicting perspectives on love. You're sure to find just the thing to satisfy your hunger for exciting new plays!
Prima Vera Arts Center
112 5th Ave N, 2nd Floor (Susan G. Komen Foundation Building)
Just north of Denny Way, enter through the alley between 5th Avenue & Taylor Avenue N.
Tickets are all Pay-What-You-Can.
(206) 323-9443
tickets@sis-productions.org
A Hand of Talons by Maggie Lee
Thursday, November 8 at 7:30pm
Sunday, November 11 at 2pm
For generations, the Yao family has been the ruling crime syndicate of the city. But now, Wilhelmina and her two siblings must do whatever it takes to win at a high stakes game of power and betrayal as the family empire threatens to crumble around them. Ante up for a hand of sci-fi noir in the seedy underbelly of the steampunk-inspired world of New Providence. If you can't trust family, who can you trust?
Directed by Agastya Kohli.
The Jade Con by Roger Tang
Sunday, November 11 at 7:30pm
Monday, November 12 at 7:30pm
A con artist sets her sights on a high flying business exec, but runs into unexpected roadblocks: her heart and her family.
Directed by Miko Premo.
Sometimes Love by Zheng Wang
Saturday, November 10 at 7:30pm
Sunday, November 11 at 4:30pm
Cody and Dave have been dating for over a year. Ask them how they first met, and they will tell you two different stories. That's not the only point they differ on... Some days they seem perfect for each other, and some other days they just can't get along. Will their relationship lead to eternal bliss, or will they end up going separate ways? Told in an innovative, non-linear structure, this story explores and examines the difference between love and commitment.
---
Mu Daiko at the Cowles Center
Iris Shiraishi, Mu Daiko Artistic Director
November 9 to 11, 2012
The Cowles Center for Dance
---
Metamorphosis Theatre Company (Los Angeles, CA)
Slice
by Paul Kikuchi
Ocetober 12 to November 18, 2012
SLICE by Paul Kikuchi is an exciting new play developed in East West Players' David Henry Hwang Writers' Institute. After several successful readings, including a standing-room-only performance with Metamorphosis Theatre Company, the play is now being fully staged at the Fremont Centre Theatre in South Pasadena, CA!
---
Epic Ensemble Theatre (New York, NY)
Hold These Truth
by Jeanne Sakata
Previews start October 12
October 21 to November 18, 2012
Please check the schedule, since after opening, the show only runs on Saturdays, Sundays & Mondays.
Location: Theatre at the 14th Steet Y (344 E 14th street - across from the 1st avenue L train)
There will also be post-show discussions following each performance, with some fabulous guests: (eg: Neal Katyal after the 10/22 performance!)
Tickets (which include post show discussions) are $40 and are available by visiting:
http://epictheatreensemble.org/holdthesetruths or by calling 866-811-4111
For previews, please use the code FOEE25, which will get you up to 2 tickets at $25 through previews:
Friday, October 12 @ 8 pm
Saturday, October 13 @ 2 pm
Sunday, October 14 @ 3 pm & 7 pm
Friday, October 19 @ 8 pm
Saturday, October 20 @ 7 pm
Opening: October 21 @ 6 pm (SOLD OUT)
Monday, October 22 @7pm
Saturday, October 27 @ 7pm
Sunday, October 28 @ 3pm & 7pm
Monday, October 29 @ 7pm
Saturday, November 3 @ 7pm
Sunday, November 4 @ 3pm & 7pm
Saturday, November 10 @ 7pm
Sunday, November 11 @ 3pm & 7pm
Monday, November 12 @ 7pm
Saturday, November 17 @ 7pm
Sunday, November 18 @ 3pm & 7pm
If you are part of a large group or an organization who would like to see the play together and would like to get a group discount, please contact Robert Chelimsky at Robertc@epictheatreensemble.org.
Inspired by a true story, Hold These Truths takes place in Seattle during World War II, where University of Washington student Gordon Hirabayashi is agonizing over U.S. government orders to forcibly remove and mass incarcerate all people of Japanese ancestry on the West Coast. As he fights to reconcile his country¹s betrayal with his passionate belief in the U.S. Constitution, Gordon journeys toward a greater understanding of America's triumphs and a confrontation with its failures.
---
Crowded Fire Theatre Project (San Francisco, CA)
The Hundred Flowers Project
by Christopher Chen
October 25 to November 17, 2012
From Cultural Revolution To Digital Revolution: Mao and Now! Crowded Fire Theater and Playwrights Foundation present a new play about one of the most defining socio-political phenomena of the 20th Century: Mao Tse Tung and the birth of modern China. The Hundred Flowers Project connects the power of today's media to the propaganda employed throughout the Cultural Revolution. In The Hundred Flowers Project, nothing is certain…including who controls it.
Winner of the 2012 Rella Lossy Playwrights Award. THE HUNDRED FLOWERS PROJECT by Christopher Chen and directed by Desdemona Chiang runs at the Thick House October 25-November 17.
www.crowdedfire.org for info and tickets
---
Wooly Mammoth Theatre (Washington, DC)
You for Me for You
by Mia Chung
November 5 to December 2, 2012
---
Vancouver Asian Canadian Theatre (Vancouver, BC)
MSG Theatre Lab
November 15 to 18, 2012
The Vancouver Asian Canadian Theatre¹s MSG Theatre Lab is a development program where three playwrights (emerging or established) are chosen yearly to work with a dramaturge on their manuscript for 5 months with a stage reading in the 6th month for further feedback from actors, directors and audience members. This year, VACT¹s MSG Lab is presenting work from Minh Ly, JJ Lee and Loretta Seto.
Thursday, November 15 at 7:30pm - Minh Ly playwright - Ga Ting
Friday, November 16 at 7:30pm - JJ Lee playwright - The Measure of a Man
Sunday, November 18 at 2:30pm - Loretta Seto playwright - Deep Water
Free Admission - RSVP to tickets@vact.ca
---
2g Productions (New York, NY)
Instant Vaudeville: Breaking Bamboo
November 16 to 18, 2012
INSTANT VAUDEVILLE: BREAKING BAMBOO
November 16 – 18 at HERE
2g's 16th season launches with Instant Vaudeville: Breaking Bamboo which brings more than 35 overachieving, slightly shy, yet sensual Asian American artists together on one stage. Maog states, "People have been asking where our artists are? The answer is HERE. Right now. 2g is the hub for the next generation of form-bending, ceiling-breaking, morbidly-gifted Asian American talent."
Instant Vaudeville: Breaking Bamboo plays at HERE, 145 Sixth Ave. (enter on Dominick Street one block south of Spring), NYC 10013, from November 16-18, 2012. Friday and Saturday night @ 7pm. Saturday and Sunday matinees at 2pm. Tickets are free and reservations are required. Reservations can be made at www.2g.org.
Instant Vaudeville: Breaking Bamboo is a series of 8 original works by new and emerging Asian American artists, culminating in four free public performances. A staple of 2g's annual programming, it challenges teams to create live theatre in a fast, furious and collaborative manner over the course of one week. Playwright/director and/or devising ensembles will create 6-8 minute pieces of theater across a variety of genres such as puppetry plays, musicals, improvisation, choreography (dance and/or fight), clowning, physical theater, dramas and comedies.
2012 writers and directors include: Jon Kern (Modern Terrorism/Second Stage, 2012 Laurents/Hatcher Foundation Award; writer, The Simpsons), May Adrales (David Henry Hwang's upcoming Dance and The Railroad at Signature Theater, Williamstown, Goodman), Clarence Coo (2012 Yale Drama Series Prize), Susan Soon He Stanton (2012 Public/Emerging Writers Group, Clubbed Thumb), Deen (2009 Public/Emerging Writers Group, Interact), Kristina Haruna Lee (Joe's Pub, Ars Nova), Aya Ogawa (Soho Rep/Joyce), Snehal Desai (2011 Drama League Classical Fellow – Old Globe), Andrew Pang (Steppenwolf), Soomi Kim (2009 NY Innovative Theatre Award), Mrinalini Kamath, Mo Zhou (Oregon Shakespeare Festival), Edgar Mendoza (2010 Dramatist Guild Fellow), Thang Dao (2009 Princess Grace Choreography Fellowship), Samantha Chanse, Suzi Takahashi (NYTW), Ralph Pena (OBIE & Drama Desk winner, Ma-Yi) and 2g's Artistic Director, Victor Maog. Ying Le produces the event.
This production is a part of the Sublet Series@HERE, HERE's curated rental program, which provides artists with subsidized space and equipment, as well as technical support. Go to www.2g.org for more information.
---
Pan Asian Repertory Theatre (New York, NY)
No-No Boy, a staged reading
By Ken Narasaki
November 16 to November 17, 2012

520 8th Avenue (Between 36th & 37th), 3rd Floor, Bruce Mitchell Room
Directed by Ron Nakahara
Pan Asian Repertory Theatre's Plays in Process Staged Readings 2012
November 16 at 7:00 pm & November 17 at 3:00 pm
520 8th Ave (btw 36th and 37th), 3rd Floor
in the Bruce Mitchell Room
Starring: Don Castro, Kimiye Corwin, Chris Doi, Bobby Foley, Wai Ching Ho, Dom Huynh, Glenn Kubota, Ian Wen, Virginia Wing, Henry Yuk.
RSVP to: info@panasianrep.org
$10 suggested donation for wine/cheese reception
and post-show Q&A collected at the door
Based on the book by John Okada, and set in the aftermath of WWII as Japanese Americans return to the West Coast, the play follows draft resister Ichiro Yamada after he is released from prison and STRUGGLES TO COME TO TERMS WITH HIS CHOICES, while the rest of the community tries to get back on its feet after a war that has uprooted them all.
---
Stanford Asian American Theatre Project (Stanford, CA)
The 25th Annual Putnam County Spelling Bee
Toyon Main Lounge
November 29 to December 1, 2012
This Tony Award winning Broadway musical is about six spellers determined to win the bee to prove their worth. They face puberty, demanding families, and their own overachiever-complexes. Each speller comes to compete but leaves the bee with lessons more valuable than winning. This musical is filled with strange characters, heartfelt stories, strained relationships, and hilarious music.
You've got to see it to bee-lieve it! Book your ticket now!
---
Mu Performing Arts (Minneapolis, MN)
New Eyes Festival
November 29 to December 2, 2012
All performances at
Mu Theater Studio:
2700 NE WInter Street
Minneapolis, MN)
($5) suggested donation.
-----------------------------------
Thursday, November 29th at 7:00pm
Saigon Sisters
by Dan Sach Le
directed by Rick Shiomi
Come hear the first act of this new play inspired by Anton Chekov's, The Three Sisters.
-----------------------------------
Friday, November 30th at 7:00pm
The Language Archive
by Julia Cho
directed by Sun Mee Chomet
George is a linguist, dedicated to recording the world's dying languages. But when his wife Mary leaves him, he finds himself completely at a loss for the right words to say.
-----------------------------------
Saturday, December 1st at 2:00pm
The Magnificent Marginal Man
by Richard Kim
directed by Rick Shiomi
An Asian American superhero has to fight for acceptance as well as justice on his comic journey to self understanding.
-----------------------------------
Saturday, December 1st at 7:00pm
Quarter Century Baby and Something Blue
Two One Act Plays
by Kristine M. Reyes
directed by Rich Remedios
Quarter Century Baby is about a Filipina and her white boyfriend when her parents announce they are visiting. Something Blue is about a Filipina and her father before her wedding.
-----------------------------------
Sunday, December 2nd at 1:00pm
Cyber Fishing
by Marisa Marquez
directed by Rick Shiomi
A family farce about a Filipino family where the mother's demands about marriage for her grown up kids makes them turn to desperate measures.
---
Desipina & Co. (New York, NY)
a private staged reading of
An Asian-American Basketball Musical
about a kid named Jeremy, inspired by Jeremy Lin
Book, Music & Lyrics by Kevin Yee
Devember 3, 2012
Featuring
Raymond J. Lee*
Meredith Akins*
Ted Ely*
Michelle London*
J. Elaine Marcos*
Amber Owens*
Nicky Venditti*

Directed by Kevin Yee
Produced by Ying Le

Music Director: Robert Cookman
Vocal/Piano Score: Rick Fox
Stage Manager: Katie Houff

Monday, December 3 at 7 pm
---
East West Players (Los Angeles, CA)
Tea
by Velina Hasu Houston
November 8 to Deember 9, 2012
TEA is the critically acclaimed play about Japanese war brides from World War II now living in Kansas gathering for a farewell tea ceremony for one of their members who has mysteriously passed away. In honor of the play¹s 25th Anniversary, EWP dares to present something different as Houston pens lyrics and adds original music to this classic play. By Velina Hasu Houston; Book and Lyrics by Velina Hasu Houston; Music by Nathan Wang; Directed by Jon Lawrence Rivera. TEA runs November 8-December 9, 2012. Generous support for this production is provided by the S. Mark Taper Foundation Endowment for East West Players.
---
Kumu Kahua Theatre (Honolulu, HI)
Fishing for Wives
A World Premiere
By Edward Sakamoto
November 8 to December 9, 2012
Comic confusion over a picture-bride mix-up
November 8 – December 9, 2012

"She comes here to marry a poor fisherman with no future. Something fishy here."

It's 1913 and two Big Island fishermen realize they have women problems. Lonely and bored with catching fish, Nishi sends for a picture bride from Japan, but sneaks a photo of his handsome friend Aoki in his place. The bride arrives and falls in love — with the wrong man — setting off a comic battle of the sexes.
Our most prolific playwright and the author of It's All Relative and Aloha Las Vegas, Edward Sakamoto finds laughter and warmth in this loving portrait of historic Hawai'i.
See News story.
---
Circa Pintig (Chicago, IL

Allos: The Story of Carlos Bulosan
by Giovanni Ortega
November 30 to December 8, 2012
CIRCA PINTIG PRESENTS 'ALLOS'
Chicago IL – CIRCA PINTIG presents Giovanni Ortega's ALLOS: THE STORY OF CARLOS BULOSAN, a story of a one man's courage and spirit in a country that rejected him, yet never ceased to love and believe to be his home – America. Bulosan used his writing to combat racism and became an advocate for migrant workers rights. In 1946, his semi-autobiographical novel America is in the Heart became the voice of the Filipino immigrant experience. Performed by Chip Payos, Levi Aliposa, & R.J. Silva and stage managed by Albert Aba, ALLOS goes on stage on November 30, December 1, 7 and 8 at 8pm and December 1 and 2 at 3pm at 7315 N. Western and Touhy. Directed by Louie Pascasio and produced by Ginger Leopoldo. Tickets at $10-15. For more information, go to www.circapinting.com or call (312) 869-9785
---
Leviathan Lab (New York, NY) and Mu Performing Arts
wtf
by Katie Ka Vang
December 7, 2012
Presented by Leviathan Lab and Mu Performing Arts of Minneapolis as part of the Emerging Playwrights Reading Exchange
How many generations does it take before an attitude is shifted? How do we build a different life when the blueprint we have is outdated? Can we rearrange the same words and give them different meanings? What does revolution look like? WTF is a groundbreaking new play that uses spoken word, poetry, rap, hip hop and projection art to look at the complexities of the Hmong American community. Follow True and Sunday, two friends whose lives intertwine, as they work to discover what it means to be a young Hmong American in Minnesota.
The Emerging Playwrights Reading Exchange between Minneapolis' Mu Performing Arts and Leviathan Lab is part of Mu's New Eyes Festival of Staged Readings and Leviathan's ongoing Asian American Women Writers Workshop. This partnership is the first national exchange between Leviathan and the renowned company Mu Performing Arts – Minneapolis' professional Asian American performing arts organization celebrating its 20th anniversary this year – and also marks the first of Leviathan's initiatives to build bridges between Asian American arts organizations nationally.
Katie Ka Vang is a Hmong American performance artist, playwright and writer of spoken word prose and poetry. Her work tackles the Hmong American experience, struggle living in a diaspora. She has had work commissioned by Pangea World Theater, Theatre Mu, Pillsbury House Theatre and Center for Hmong Arts and Talent. She is currently in the MFA program at Brown University in Writing for Performance.
wtf a new play by Katie Ka Vang
Directed by Louisa Proske
Produced by Precious Sipin and Leviathan Lab
Featuring: Ben Bartolone, Virginia, Bosch, Ariel Estrada, Jojo Gonzalez, Kate Lee Hill, Glenn Kubota, Eugene Oh, Precious Sipin, Robert Wolf, & Moses Villarama
This is a Salon reading. Admission is FREE and donations encouraged! Join us for wine, snacks, a reading of a wonderful new play, and a talkback!
Wednesday, December 7 at 7pm
Space on White Studio 3
81 White Street
New York, NY 10013
---
Ma Yi Theatre (New York, NY)
Lab readings
December 7 to 9, 2012
WINTER LABFEST!

Join us this week for three brand new play readings from the Writers Lab!

All readings to be held at:
ART/NY Bruce Mitchell Room
520 8th Ave. (between 36th & 37th)
3rd Floor

THURSDAY, DECEMBER 6 @ 7:00pm
THE TIGER AMONG US
by Lauren Yee
directed by May Adrales

With
Jackie Chung, Chad Hoeppner, Paul Juhn, Jo Mei, Ariel Woodiwiss, and Rob Yang

For Lia and her ghetto wannabe brother Pao, being the only Hmong family in town is tough; it's even tougher when that town happens to be located in outstate Minnesota. And with the arrival of hunting season, their troubled father's behavior is becoming more erratic. When a familiar stranger threatens their tenuous existence, Lia finds herself caught between her family and her dreams. And just outside their door, something is about to break.

FRIDAY, DECEMBER 7 @ 7:00pm
THE COMMENCEMENT OF WILLIAM TAN
by Don Nguyen
directed by Tamara Fisch

With Emma Galvin, Brock Harris, Kirsten Harvey, Mason Lee, Kathleen McElfresh, Bailey Newman, Victoria Pollack, and Tony Vo

William, a well-liked student athlete at Lincoln High plans to cruise through his senior year until racial tensions arise between William's friends, who are on the football team and a gang of Asian kids. These turn of events forces William to come to terms with his thoughts on race, and how he identifies, or doesn't identify with his own ethnicity as the entire school, including the staff turns to William to make peace between the two groups.

SUNDAY, DECEMBER 9 @ 3:00pm
COLLIN
by Mike Lew

With Grantham Coleman, Lou Liberatore, and Jay Liebman

David is a successful New York casting director and Collin is a hot young star on the rise. The attraction is chemical, but the combination is potentially deadly. A love letter to the theater where the highs and lows of romance echo the highs and lows of a life on the stage.

All readings to be held at:
ART/NY Bruce Mitchell Room
520 8th Ave. (between 36th & 37th)
3rd Floor
---
Pork Filled Players (Seattle, WA)
Spam*O*Rama
December 10, 2012
New sketches, new laughs from Seattle's longest running sketch comedy group and the Northwest's longest running Asian American theatre group!
See News story.
---
---
Signature Theatre (New York, NY)
Golden Child
By David Henry Hwang
Directed by Leigh Silverman
October 23 to December 2, 2012
extended to December 9
extended again to December 16
Residency: Residency One
Venue: The Alice Griffin Jewelbox Theatre
After three years working abroad, a Chinese businessman sets off a dangerous power struggle in his polygamous Chinese household. Inspired by his own family history, David Henry Hwang's 1997 Obie Award-winning and 1998 Tony nominated GOLDEN CHILD explores the often-painful process through which change comes to people and cultures.
---
Mu Performing Arts (Minneapolis, MN)
A Very Asian Xmas: 50 Shades of Yellow
December 16, 2012
After hurricanes, amendment threats, fiscal cliffs, and national scandal after scandal, Jasmine has survived another year and is stronger than ever! Once again, she's gathering her favorite friends and celebrating her favorite holiday at her favorite Uncle's restaurant. Join Jasmine as she reveals all - her secrets, that is - in this year's cabaret, A VERY ASIAN XMAS: 50 Shades of Yellow.
You'll enjoy the song stylings of her uber-talented friends including Katie Bradley, Francesca and Isabella Dawis, Sheena Janson, Suzie Juul, Sara Ochs, Kurt Kwan, and Randy Reyes (as the Asian Blonde-shell herself, "Jasmine!") with musical direction by Anita Ruth. Plus a special tribute to our retiring Artistic Director Rick Shiomi.
SHOW TIME:
Sunday, December 16
4:30pm (doors open at 4pm)
LOCATION:
Jasmine 26
restaurant and bar
8 E. 26th St.
Minneapolis, MN 55404
TICKETS: $40

Includes one drink (beer, wine, or soda), appetizers, and lots of fun!
Tickets can be ordered by calling 651-789-1012 or clicking below.

NOTE:
Advance reservations are required. No tickets will be sold at the door.
Seating is very limited so buy your tickets now!
Contains adults humor. May not be suitable for children.
---
Ma-Yi Writers Lab (New York, NY)
Orphans Of The Nightingale Of The Desert:
A Bollywood Spectacular
December 16, 2012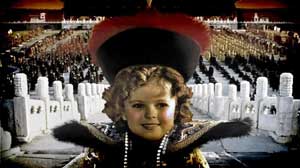 A hilarious look at some of the compelling reasons why Asians are not always the best choice to play Asians.

A benefit performance for the Ma-Yi Writers Lab.
One night only! Sunday 12/16 at 8pm

Five bucks. That's all you need to accomplish the following:

1) Support Starving Writers
2) Silence your inner Scrooge
3) Achieve World Peace

Five bucks.

Ma-Yi Writers Lab, the largest collective of Asian-American playwrights in the country, brings you their collective response to the recent casting controversies over The Nightingale, Orphan of Zhao, Pippin: a Bollywood Spectacular,and Priscilla Queen of the Desert. (If you don't know, click the links--the Priscilla controversy was over the producers casting anyone who could pass for Asian in what was written as a Filipina character)(i.e., they didn't think there were any talented enough Asian American actress to audition--hello? Miss Saigon?) This will be a benefit performance to support Lab activities, performed in association with several members from AAPAC (Asian-American Performers Action Coalition).

Where some have channeled their energies into panels, or letters, or blogs, the Lab is responding the best way they know how: an evening of minimally-rehearsed on-book satirical shorts. And we're doing it on the set of Golden Child, written by none other than the Godfather of Asian-American Theater David Henry Hwang.

With special thanks to David Henry Hwang and the Pershing Square Signature Center... featuring plays and opinions in no way associated with David Henry Hwang or the Pershing Square Signature Center.
Sunday, December 16 @ 8pm
Pershing Square Signature Center
The Alice Griffin Jewel Box Theatre
480 West 42nd Street, between 10th and 11th Avenues

Tickets are just $5!
(Or donate more if you value what we do.)
BUY TICKETS HERE
More information by visiting our website.
---
Goodman Theatre (Chicago, IL)
The World of Extreme Happiness
by Frances Ya-Chu Cowhig
December 9 to 23, 2012
When Sunny is born in rural China, her parents leave her in a slop bucket to die because she's a girl. She survives, and at 14 leaves for the city, where she works a low-paying factory job and attends self-help classes to improve her chances at securing a coveted office position. When Sunny's attempts to pull herself out of poverty lead to dire consequences for a fellow worker, she is forced to question the system she's spent her life trying to master—and stand up against the powers that be. Savage, tragic and desperately funny, The World of Extreme Happiness is a stirring examination of a country in the midst of rapid change, and individuals struggling to shape their own destinies.
---
Berkeley Repertory Theatre (Berkeley, CA)
The White Snake
Written And Directed By Mary Zimmerman November 9 to December 23, 2012
extended to December 30
Mary Zimmerman is mesmerizing. From Metamorphoses to The Arabian Nights, audiences have embraced her enchanting adaptations of epic tales. Now the Tony Award-winning director casts a spell with The White Snake, a classic romance from Chinese legend. As she falls for a charming young man, a snake spirit discovers what it means to be human. But a monk objects, and the bride must unveil her magical powers to save their love. With the alluring and hypnotic White Snake, Zimmerman unwraps another exquisite gift for the holidays.
---
Theatre of the Yugen (San Francisco, CA)
A Minor Cycle: Five Little Plays in One Starry Night
December 12 to December 30, 2012

Unabashedly sentimental, wild, romantic, and funny as childhood, A Minor Cycle: Five Little Plays in One Starry Night features five new one-act plays based on famous tales and forgotten stories of childhood. It is a journey of discovery for the young, and of remembrance for the old.
Written by Philadelphia playwright Greg Giovanni, each play in A Minor Cycle receives the exquisite veneer of traditional Japanese artistry, be it the ritualistic Noh theater, the earthy Kyogen, the flamboyant Kabuki or the delicate Bunraku. Ghosts, dragons, and toy soldiers will dance across the stage employing the undeniable beauty of these four traditional Japanese theatre forms.
Written in an ensemble process in our first collaboration with renowned Philadelphia-based playwright Greg Giovanni, along with musical compositions by Edward Schocker, this theatrical tour de force invites audiences to simultaneously experience the age-old, the eternal and the ever new in a journey to that magical time "when every road led onward."
A Minor Cycle: Five Little Plays in One Starry Night
i. The Gramarye, based on The Chronicles of Narnia
ii. Steadfast Memory, based on The Steadfast Tin Soldier
iii. St. Matthew's Fair, based on She Moved Through the Fair
iv. Lady Jingly Jones, based on The Courtship of the Yonghy-bonghy Bo
v. George, Agnes, and the Dragon, based on the Legend of St. George
With intermezzi of "The Darling Song Cycle," based on Peter Pan
Featuring Sheila Berotti, Lluis Valls, Greg Giovanni, Jubilith Moore, Nick Ishimaru, and Sara Matsui-Colby. Written by Greg Giovanni with Theatre of Yugen; Directed by Jubilith Moore; Set Design by Josh McDermott; Costume Design by Martha Stookey and Jennifer Landau; Lighting Design by Stephen Siegel; Masks by Hideta Kitazawa; Musical Composition by Dylan Bolles (Steadfast Memory and Lady Jingly Jones) and James Ferner (St. Matthew's Fair).
"The Darling Song Cycle" lyrics by Greg Giovanni and musical composition by Edward Schocker.
More information: http://theatreofyugen.org/?spec=91
---